Camp Morning Star wins 2020 Eugene Rogers Environmental Award
Wednesday, February 24, 2021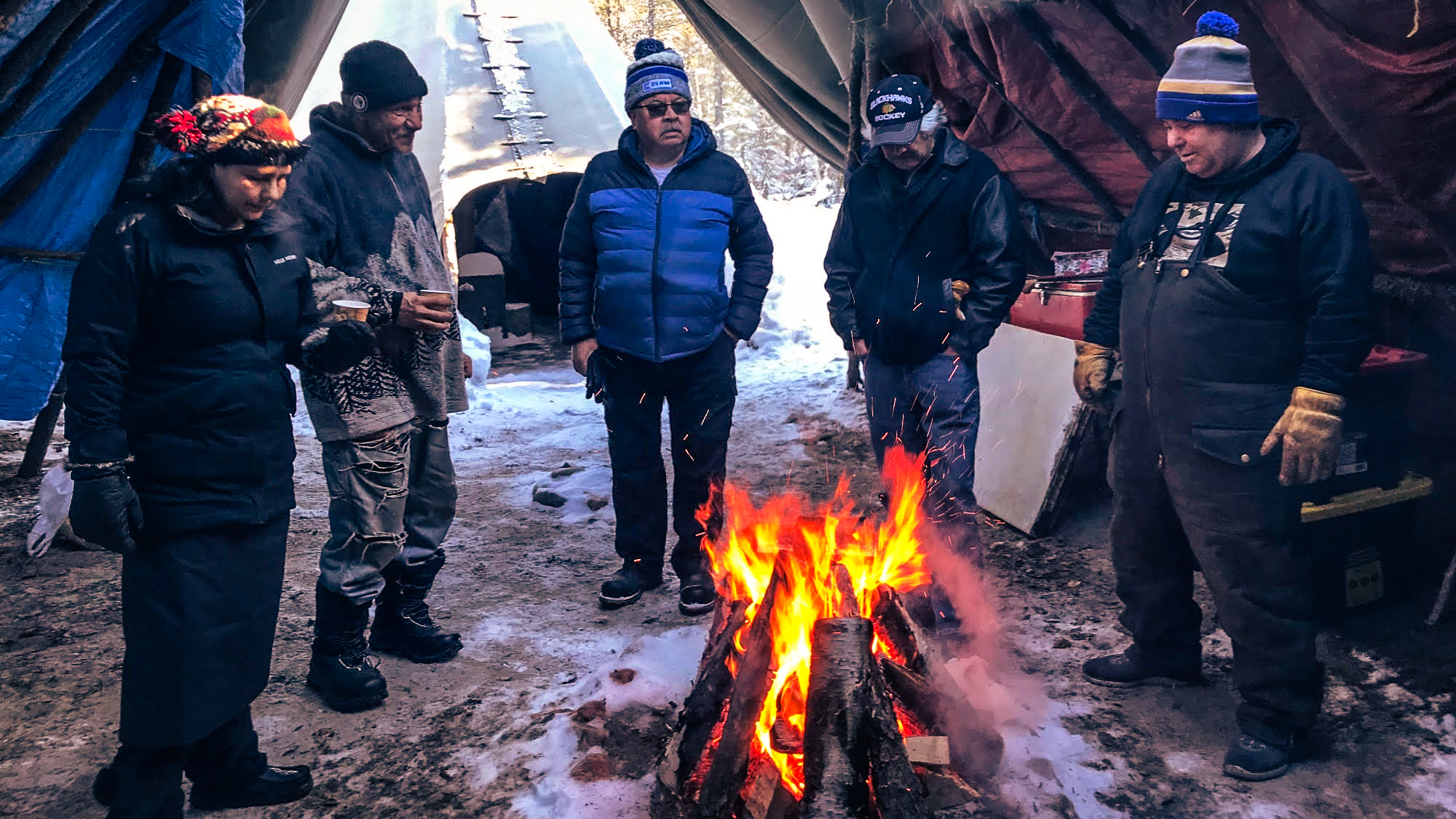 WINNIPEG (Treaty 1 Territory and Homeland of the Métis Nation) — The Wilderness Committee is awarding the 2020 Eugene Rogers Environmental Award to Camp Morning Star, a cultural and education camp at the site of a proposed frack sand mine in Hollow Water First Nation territory, Manitoba. 

Camp Morning Star began on a cold February night two years ago, when the health and ecological impacts of a proposed frack sand mine rose to the surface. A teepee was erected and with the lighting of a sacred fire, Camp Morning Star began a journey to bring cultural and ecological education to community members and settlers alike. 

"It's courageous of Camp Morning Star's founders to stand up and protect their territory against aggressive corporate interests," said Wilderness and Water Campaigner Eric Reder. "Their courage is matched by their perseverance as they are camping out through their third Manitoba winter."

The risks to the lands, waters and community of Hollow Water First Nation posed by a silica sand mine beside their homes was what started Camp Morning Star, but the camp grew to embrace their role as educators pressing for better processes for industry working on Indigenous lands. From teaching opportunities at Camp Morning Star to rallies supporting other Indigenous communities to the halls and grounds of the provincial legislature, Camp Morning Star has stood for a better ecological future and stronger Indigenous communities.

"Hearing the stories of Camp Morning Star raising awareness of frack sand mining and fracking — standing at the front line of this destructive industry — has been inspiring to us right across the country," said National Campaign Director Torrance Coste.

This is the 28th anniversary of the award. The Wilderness Committee presents it each year to leaders who go above and beyond in their efforts to protect the environment and advocate for a better society. The award comes with a $1,000 contribution to Camp Morning Star's ongoing cultural and educational efforts.
–30–
For more information, please contact:

Eric Reder | Wilderness Committee Wilderness and Water Campaigner
1-204-997-8584, eric@wildernesscommittee.org

Torrance Coste |  Wilderness Committee National Campaign Director 
1-250-516-9900, torrance@wildernesscommittee.org 

Lisa Raven | Camp Morningstar Organizer
1-204-802-7895