Conservation projects given boost from provincial trust, critics argue plan falls short
Monday, April 15, 2019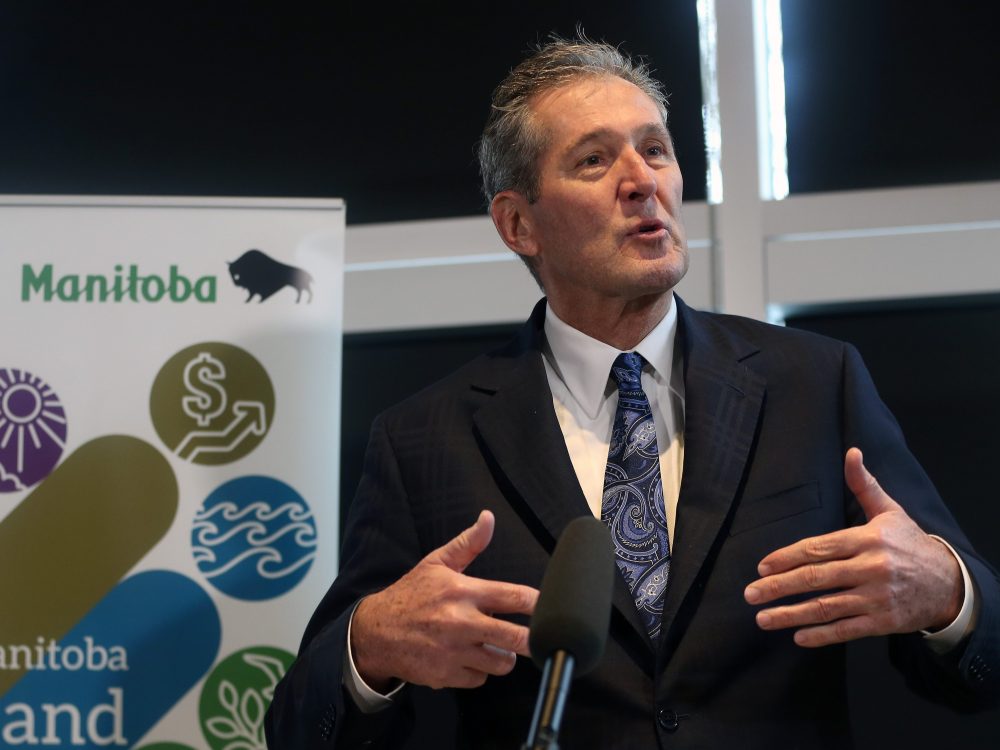 The Manitoba government will provide $2.2 million for 41 conservation projects, though some argue its green plan still falls far short of what's needed.
On Monday, the province announced the first round of investments from a $102-million conservation trust, including projects that will support watershed, habitat and other conservation efforts.
"We're hopeful as we go forward, these types of projects can be announced year after year after year. That's what sustainability's all about," said Premier Brian Pallister.
When asked why the province didn't spend the entire $5 million per year the trust is expected to generate, Pallister said precautions were taken to ensure sustainability and account for inflation.
The funding is based on a two-to-one formula, meaning each group must raise $2 for each $1 of provincial cash they receive. For example, the approved projects include a wetlands and waterfowl conservation project expected to cost $385,000, for which the province will provide $100,000. A Brandon riverbank wetland restoration effort slated to cost $250,000, which will receive $100,000 of provincial cash.
The premier said he doesn't expect that financial requirement will prevent any of the approved projects from becoming a reality.
But some environmental advocates argue the investments are too minor to make a notable difference.
"We have business as usual … for the Manitoba government. So the conservation trust is not even a blip on the radar," said Eric Reder, a Manitoba campaigner for the Wilderness Committee.
Reder said the government should do much more to protect wetlands, which can store carbon and filter out contaminants from waterways. He fears the two-to-one funding requirement will limit the number of projects pursued, with some organizations unable to qualify for provincial support.
"That's another struggle. I don't think we should have any more struggles on getting funding for our (planet's) life support systems," said Reder.
Manitoba has already lost up to 70% of its original wetlands and Reder accuses government of remaining too willing to allow additional ones to be drained.
Meanwhile, he noted Canada was recently advised to cut its emissions in half by 2030 to prevent catastrophic global warming, a recommendation of the October 2018 United Nations Intergovernmental Panel on Climate Change report.
Another environmental advocate alleges that dire warning didn't inspire much action to reduce emissions in this province, since the conservation funding marked a rare follow-up announcement to Manitoba's 2017 green plan.
"We're in a crisis, this is an emergency and we need to cut our emissions," said Molly McCracken, a member of Manitoba's Climate Action Team.
McCracken noted the Pallister government has yet to make a final commitment on several non-tax options to cut emissions that it promised to consider in that green plan, which included diverting organic waste from landfills and replacing diesel buses with electric models.
jpursaga@postmedia.com
Twitter: @pursagawpgsun
Read the original article here.