Kanahus Manuel wins 2019 Eugene Rogers Environmental Award
Saturday, November 30, 2019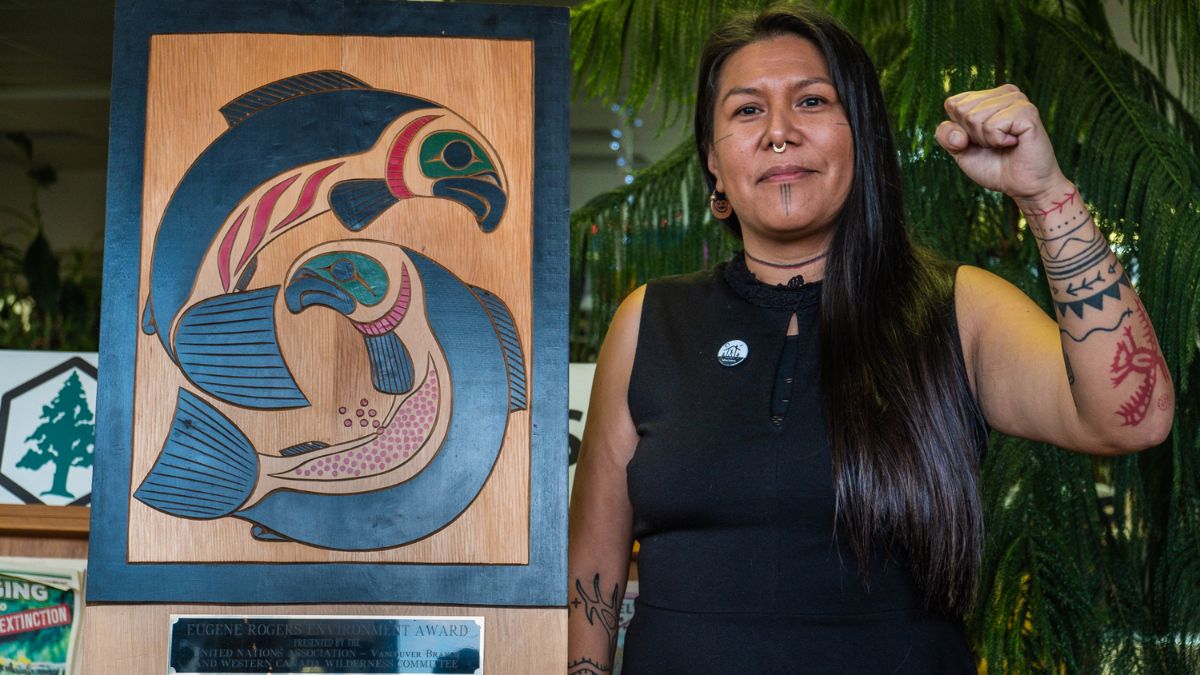 VANCOUVER – The Wilderness Committee is awarding the 2019 Eugene Rogers Environmental Award to Kanahus Manuel at their Annual Open House today. 
Kanahus Manuel and her family created the Tiny House Warriors, a group of mostly Secwepemc women who have built and placed five tiny houses strategically in the path of the Trans Mountain pipeline expansion. 
"Kanahus and the Tiny House Warriors are bravely living on the frontlines enduring cold winters, hostile neighbours and police violence," said National Campaign Director Torrance Coste. "The Wilderness Committee is proud to honour her efforts and show the Tiny House Warriors they do not stand alone." 
Manuel leads organizing in Secwepemc communities in defence of their territories against the threat of man camps and oil spills, carrying on the work of her father Art Manuel in standing up for Indigenous rights and title.
This is the 27th anniversary of the award. The Wilderness Committee presents it each year to leaders who go above and beyond in their efforts to protect the environment and advocate for a better society. The award comes with a $1,000 contribution. 
The Wilderness Committee open house starts at 3 p.m. at 46 East 6th Ave and will feature highlights of the organization's work for 2019 and a meet and greet with staff and board members in attendance. 
–30–
For more information, please contact:
Torrance Coste | National Campaign Director
250-516-9900, torrance@wildernesscommittee.org