Leigh Cochrane Memorial Visitor Centre - Fisher Bay
Monday, May 14, 2007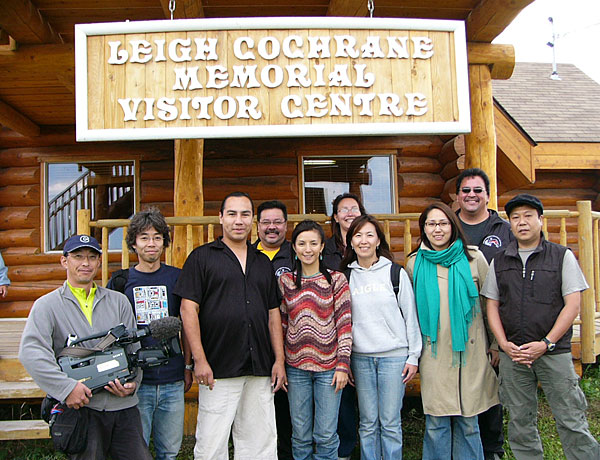 Located at Fisher River Cree Nation, just two and a half hours north of Winnipeg, you will find the fabulous Leigh Cochrane Memorial Visitor Center. Nestled on the scenic Fisher River, the Center includes a log home surrounded by patio decks and an upper viewing balcony. You will also find a 317' memorial boardwalk that connects the Center to a massive log frame outdoor amphitheatre/stage.
The Visitor Center showcases the community's unique history and relationship with the land through various programs, activities, special events, and concerts. The Center is an integral component of a major cultural tourism development project involving the Ochiwasahow (Fisher Bay) Park Reserve which consists of protected areas on Lake Winnipeg that include scenic forested shorelines and breathtaking islands.
(photo)
Tansi! Hello!
Rich in history and steeped in culture, members of the Fisher River Cree Nation are proud of their community. Experience our hospitality and friendliness while you enjoy the beautiful and natural scenery surrounding the fabulous Leigh Cochrane Memorial Visitor Centre. We invite Manitobans and visitors to the province to discover the many treasures enjoyed by the people who live, work and make this wonderful community home. I encourage you to visit and experience our community first hand.
George Crate
Director
Ochekwi-Sipi Economic Development Corporation
Honour the memory of a loved one with a Bronze Memorial Plaque on the Visitor Center's Memorial Boardwalk. Click here to find out how.
Contact Information:
George Crate
Fisher River Cree Nation
Koostatak, Manitoba
R0C 1S0
Ph: 645-3733
Fax: 645-2745
Email: osedc@mts.net