New approach on old-growth heavy on good intentions, weak on immediate protections
Tuesday, November 02, 2021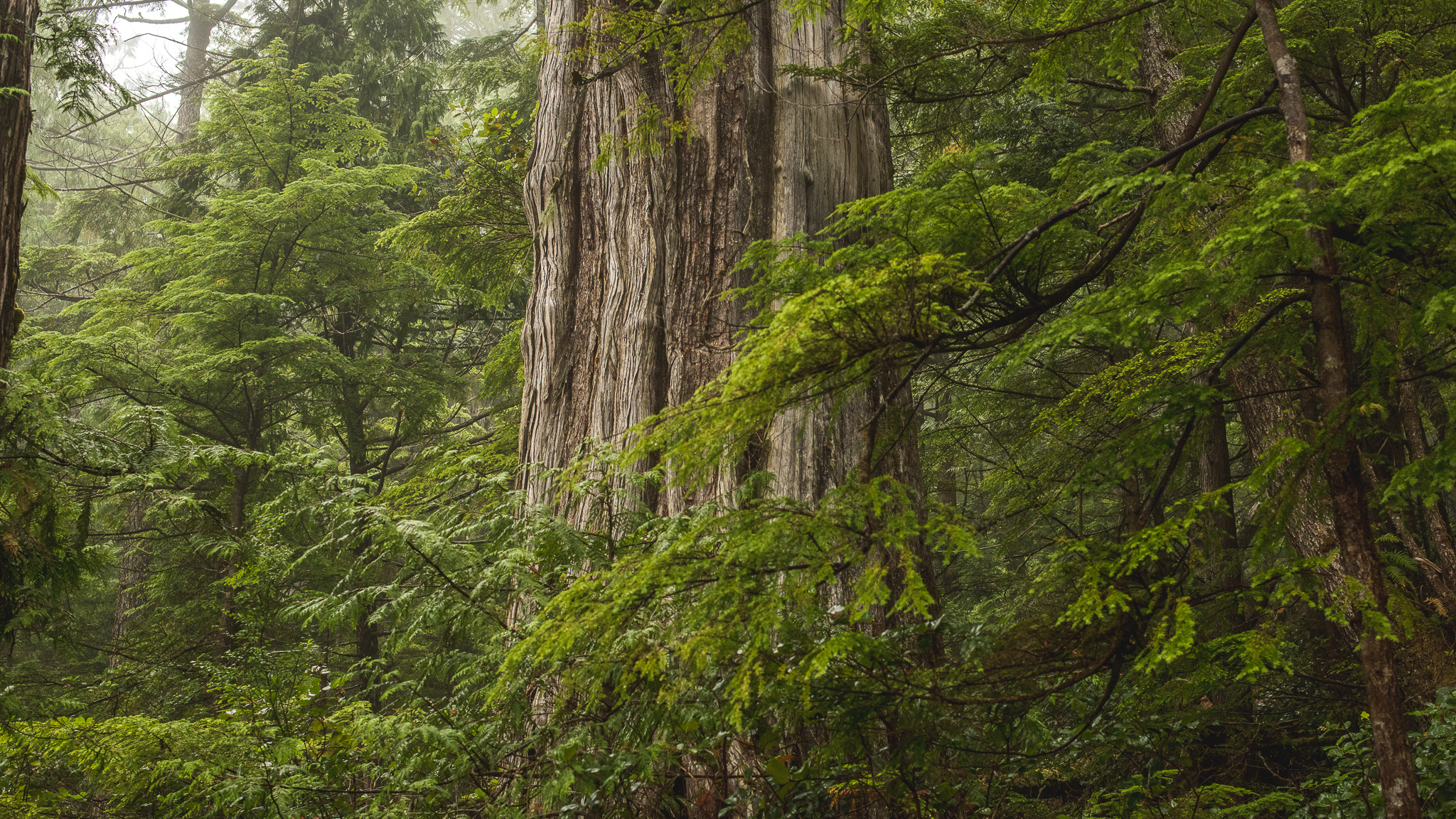 Maps and old-growth classification better reflects crisis but government has failed to ensure protection of currently threatened ecosystems
VICTORIA / UNCEDED LEKWUNGEN TERRITORIES — The Wilderness Committee is encouraged today by the provincial government's recognition of the ecological crisis in old-growth forests in B.C. However, the organization condemns the lack of concrete action as critically endangered old-growth forests remain unprotected in the immediate term. 
"We've been calling on the government to be honest in its accounting of remaining old-growth forests for years, so it's good to see them finally get behind the science," said National Campaign Director Torrance Coste. "But irreplaceable forests are still being clear-cut every day. The more than one thousand people arrested trying to protect old-growth since May proves  the public wants to see these ecosystems set aside, not just mapped accurately."
The government's new inventory, defined by its Technical Advisory Panel, calculates the total remaining old-growth at 11.1 million hectares, less than 20 per cent of all forest in B.C. About 7.6 million hectares of that is classified as at-risk, of which 2.6 million hectares are protected. The remaining 5 million hectares of at-risk old-growth remains open to logging. The government has stated it intends to defer logging in 2.6 million hectares of that.
"There have been far too many misleading claims made about there being lots of old-growth left and we're grateful to see that put to bed once and for all," Coste said. "However, it's been well over a year since the Old-Growth Strategic Review. It's way too late to just clarify intentions without acting on them." 
An encouraging change in today's announcement is the pause on new old-growth logging in the most at-risk forests by BC Timber Sales (BCTS), the government's own logging agency, which controls about 20 per cent of all logging in B.C. Also positive are commitments to transition programs for impacted workers and communities and $12 million in capacity funding for First Nations to help with long-term planning. However, funding for First Nations must be greatly increased to offset any potential lost revenues from deferrals.
The Wilderness Committee sees the immediate halt in BCTS operating areas as an indication that the province understands the imminent threat old-growth forests are under. The organization calls for this immediate action to all at-risk old-growth, with full compensation for any lost revenues made to First Nations.
"Without providing the means for First Nations to defer old-growth forests without potentially losing revenue, the government is forcing communities to make an impossible choice," Coste said. "By embracing science and making these commitments, the BC NDP has given itself the opportunity to end decades of conflict finally. Premier John Horgan needs to do more to ensure that opportunity isn't lost with so much old-growth still open to logging today."
–30–
For more information, please contact:
Torrance Coste | National Campaign Director
250-516-9900, torrance@wildernesscommittee.org