Old-growth consultation closes with demand for action and transparency
Thursday, January 30, 2020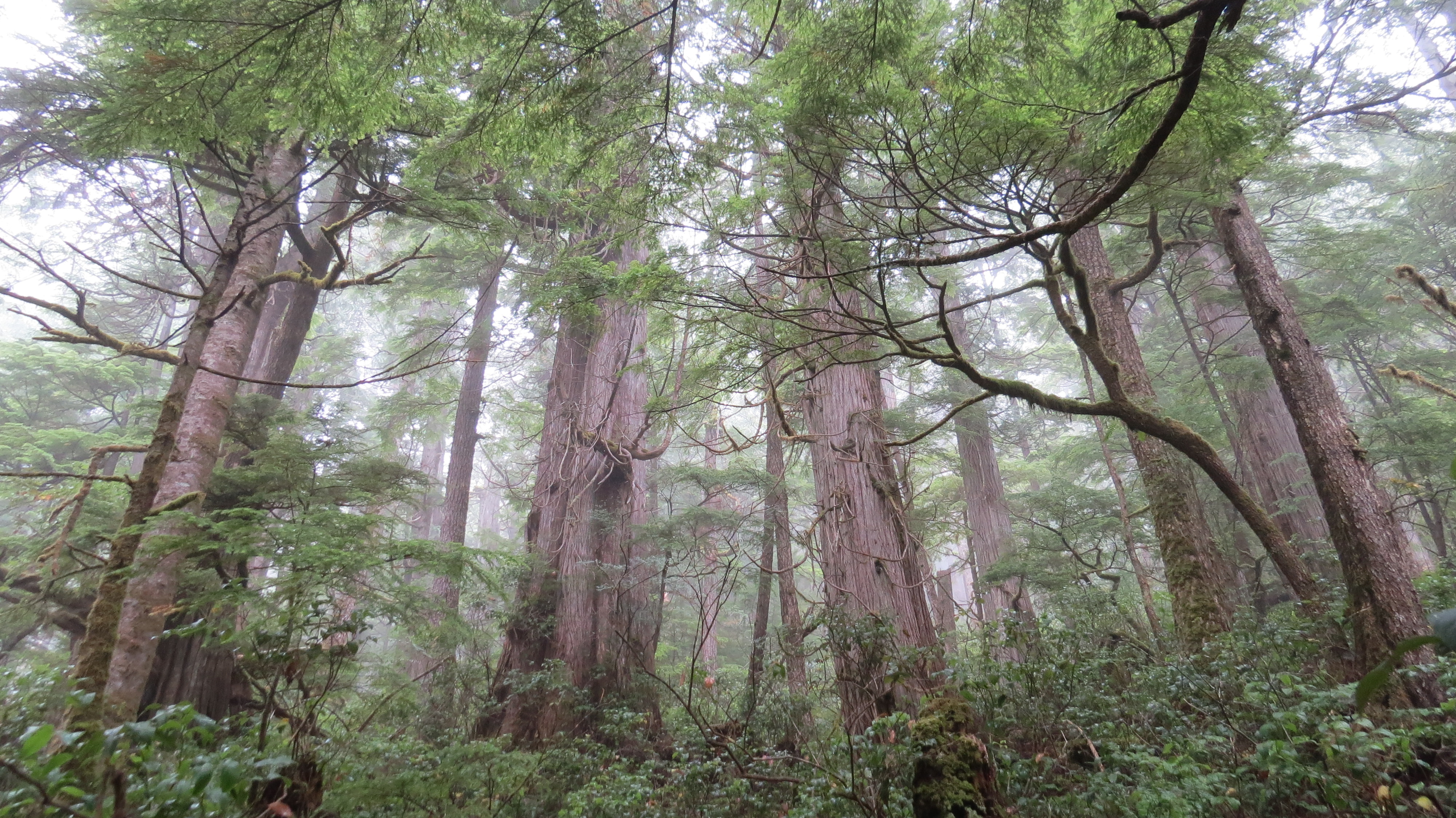 Wilderness Committee calling for release of report and new interim measures
VICTORIA – BC's four-month public consultation on the future of old-growth forests by the Old-growth Strategic Review panel ends tomorrow, and the Wilderness Committee is calling for the release of the panel's report upon its completion. It's also encouraging government to take interim measures to protect old-growth while it assesses the report.
"This old-growth report will be a result of consultation with the public, paid for by the public, and it should be available to the public as soon as it's complete — not six months later," said National Campaign Director Torrance Coste. "And while the government is deciding how best to implement the report and protect old-growth forests, it must take interim action to stop old-growth logging in key areas."
Since early October 2019, the two-person panel has criss-crossed the province meeting with hundreds of groups and individuals, and has also received thousands of written comments and submissions. The panel has until the end of April to submit its report to the government, and government has promised to make it public within six months.
This process has been criticized as redundant and as a stalling tactic on an issue there is broad public support for.
"Social license for the continued destruction of old-growth forests is gone and it's time for the BC government to stop ragging the puck on this," Coste said. "The BC NDP campaigned on doing better for old-growth, but now that it's in power it's the same old talk-and-log we've seen for decades."
Provincial leaders have been widely criticized for their lack of action on old-growth and failure to address the crisis facing forestry communities. While the equivalent of thirty-four soccer fields of old-growth forest has been cut down every day of the last decade on Vancouver Island alone, the industry has lost an average of six jobs per day over the same time period.
"The crisis in old-growth and the crisis in the forest industry have the same route causes," said Coste. "We need government to come to grips with that and implement a fundamental change of direction that prioritizes ecosystems and communities, not just corporations."
The Wilderness Committee is calling for science-based protection of remaining old-growth, the prioritization of Indigenous rights and return of forests to First Nations, and a just transition to sustainable, value-added second-growth forestry. 
— 30 —
For more information, contact:
Torrance Coste | National Campaign Director
250-516-9900, torrance@wildernesscommittee.org