Omnitrax Kills Their Crude Oil by Rail Plan in Manitoba
Friday, August 15, 2014
Watershed Sentinel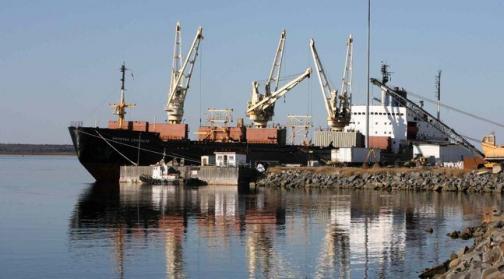 The Wilderness Committee is celebrating a major win today, as Omnitrax announced they would no longer be pursuing their plan to ship crude oil by rail through the northern Manitoba port of Churchill and by ship through Hudson Bay.
"Northern Manitobans and Wilderness Committee members are ecstatic today, as this risky oil-by-rail plan has been shelved," said Eric Reder, Manitoba Campaign Director for the Wilderness Committee.
"The Wilderness Committee laid out the risks and concerns with this preposterous plan, and then our members and supporters made sure the governments knew this was a terrible idea. Thousands of Manitobans signed letters to both the federal and provincial governments to stop this crude plan. People from around the world voiced their objection. Today we are all relieved."
After another major derailment overnight, Omnitrax announced in a news release this morning they would no longer be pursuing their plan to ship crude oil by rail to the port of Churchill, and instead focus on grain shipments.
"This victory is bittersweet for us at the Wilderness Committee," said Reder. "We were proven correct about the unsuitability of these train tracks to ship crude oil occurred because of the number of derailments in the past year. However, every derailment creates hardship for people in northern Manitoba."
"Outside of the ridiculous idea to send dangerous goods down this rail line, this is a victory in the fight to limit the use of climate-killing fossil fuels," said Reder. "Every time we stop the installation of new fossil fuel infrastructure, we get closer to a civilization that releases less greenhouse gasses, and get closer to stabilizing our climate."
The Wilderness Committee will continue to pursue legislation that bans the shipment of crude oil through northern Manitoba and Hudson Bay, thereby protecting the region from future disasters.
---
Photo Credit: Mike Deal