Speak out for the big trees of the Juan de Fuca Trail! Open House March 3rd
Wednesday, February 23, 2011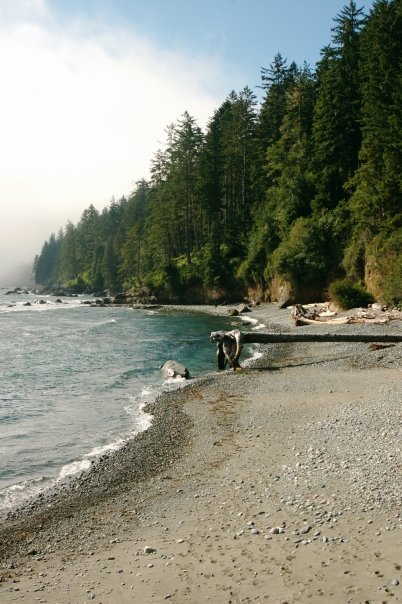 On March 3rd, the Capital Regional District wants to know what you think about the proposed development on the Juan de Fuca Marine Trail.
This open house is a critical opportunity to show opposition to this absurd development project.
The developer plans to erect over 280 vacation homes, within sight of the Juan de Fuca Marine trail, and would result in increased septic fields, road expansion, logging, and more access points. The proposal would have a minimum 12-year construction period and calls for trimming of the existing tree line along the trail.
The development will impact over 12 kilometres of the actual trail, and pour concrete over some of the most beautiful wild places -- all in the name of ever-encroaching urban sprawl.
A good turnout at this meeting can help save the Juan de Fuca lands from this proposed development. We need to speak up to protect the valuable ecosystems and wildlife habitats along the unique and precious Juan de Fuca Marine Trail.
Please come on Thursday, March 3 at 7pm to Edward Milne Community School to raise your voice for the wild beauty that is the Juan de Fuca Trail! History is made by those who voice their opinion - it is up to us to protect the future of our forests and wild spaces off the coast of Vancouver Island.
Edward Milne Community School
6218 Sooke Road, Sooke
From downtown Victoria take Highway 1 North - Exit 10 Direction Colwood/View Royal - Drive West on Highway 14 (Old Island Highway  Sooke Rd)
Parking and bike racks available
Accessible via Route 61 BC Transit Bus
Carpooling available
For more information or carpooling contact cam@wildernesscommittee.org (250) 388-9292
If you can't join us at the meeting, you can still take action by going to our website and writing a letter.

Together we can stop this project.
Tria Donaldson | Pacific Coast Campaigner
Wilderness Committee