Truth and Reconciliation resources
Wednesday, September 29, 2021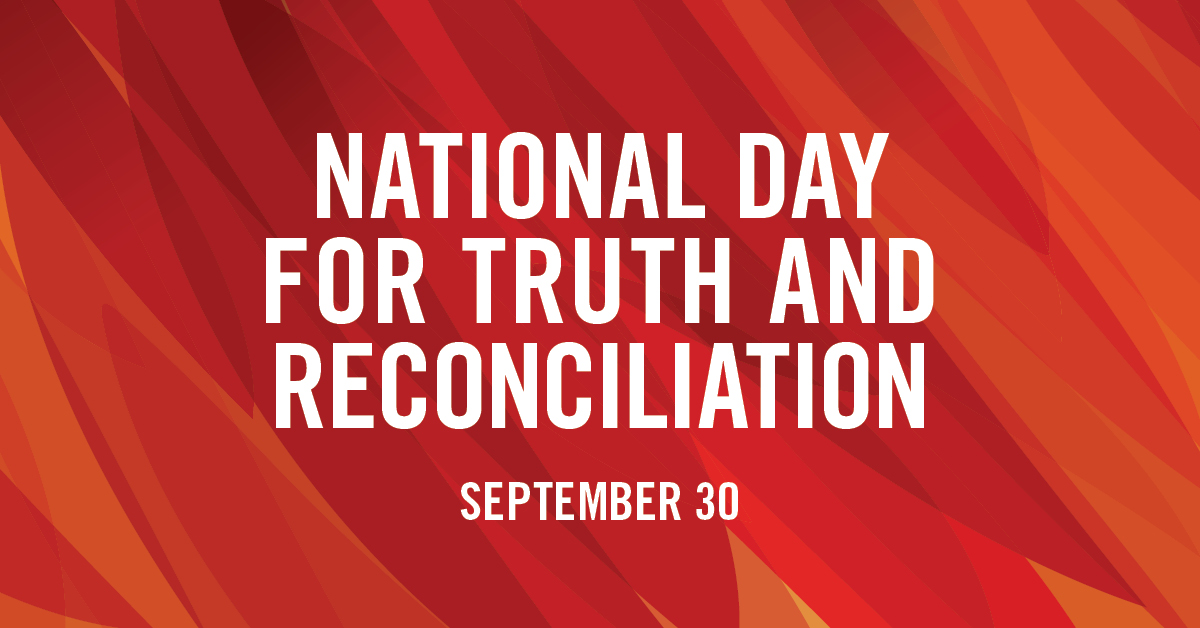 * This list is a work in progress and we welcome any suggested contributions as we continue down the road of ongoing learning and unlearning
The

Truth and Reconciliation Commission of Canada

(TRC) was created in 2008 to inform all Canadians about what happened in residential schools. Until 2015, the TRC documented the truth of Survivors, their families, communities and anyone personally affected by the residential school experience. This included First Nations, Inuit and Métis former residential school students, their families, communities, the churches, former school employees, government officials and other Canadians. 

The final report included Ten Principles for Reconciliation and 94 Calls to Action.

 
All records from the TRC are kept at the

National Centre for Truth and Reconciliation

(NCTR).

 The NCTR continues the work of the TRC and is a place of learning and dialogue where the truths of Residential School Survivors, families and communities are honoured and kept safe for future generations.
The

United Nations Declaration on the Rights of Indigenous Peoples

(UNDRIP) was a resolution adopted by the United Nations General Assembly in September 2007 to enshrine the rights that "constitute the minimum standards for the survival, dignity and well-being of the Indigenous Peoples of the world."

 
The government of Canada launched a national public independent inquiry into missing and murdered Indigenous women and girls, including those who are 2SLGBTQQIA, in June of 2018 to examine and report on the systemic causes behind the violence that Indigenous women and girls experience, and their greater vulnerability to violence, by looking for patterns and underlying historical, social, economic, institutional and cultural factors that explain why higher levels of violence occur. An executive summary of The Final Report of the

National Inquiry into Missing and Murdered Indigenous Women and Girls

and other resources can be found on the inquiry's website.