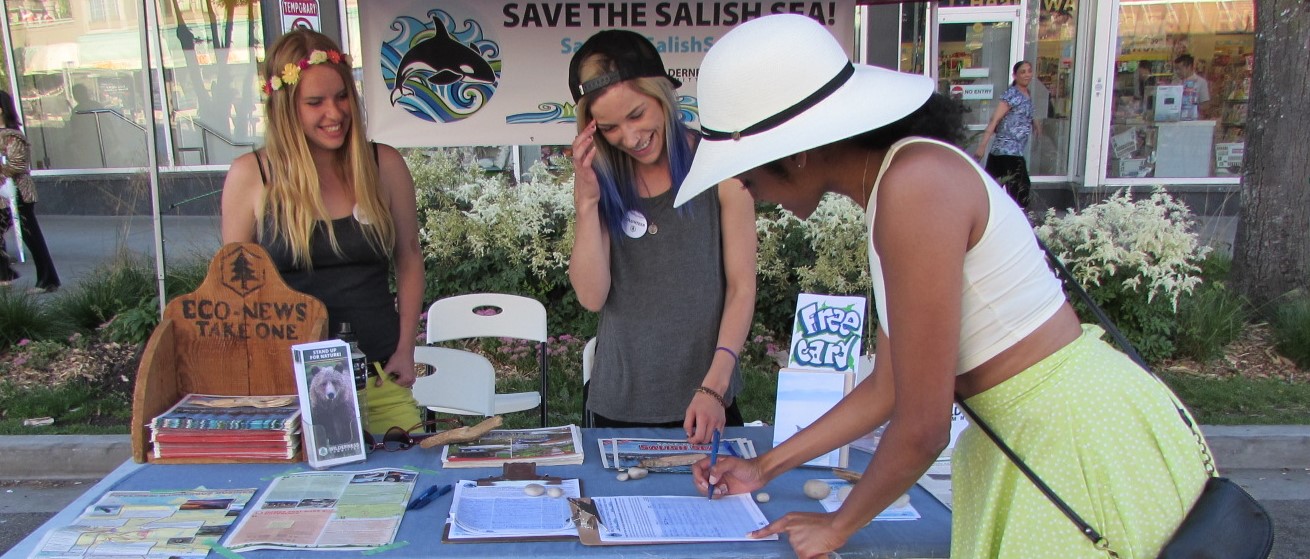 You make the Wilderness Committee strong.
As a community outreach volunteer you are integral in educating the public about Wilderness Committee campaigns and engaging with new activists to join our growing movement.  
When you join the team you will receive invites to participate in a variety of projects and they might not all be your cup of tea – but no worries you can just hang tight till the right job for you presents itself.
Table at events
Hand out publications, collect petition signatures and sign up interested folks to receive Action Alert campaign updates. One-on-one training and logistical support will be provided leading up to the event and the only skill necessary is a passion for effecting change! 
Build and make art
Rallies and protests need awesome signs and banners and we need you to help us make them. We host volunteer nights as needed, where you can meet and chat with campaigners, discuss ideas and provide much-needed support for our campaigns. Volunteer Nights take place on weeknights at Wilderness Committee office's – check out our event listing to see the most recent Volunteer night near you, or signup to receive email invitations.
Show up to actions
Be there when it counts. The Wilderness Committee holds many demonstrations throughout the year to raise awareness about the campaigns we are working on. Let people know how you feel about wilderness issues by taking action. Put your email address on the volunteer list and find out when and where rallies and pickets are being held. Volunteers are often needed to make banners and pickets, so help out and show off your creativity!