National Canvass Director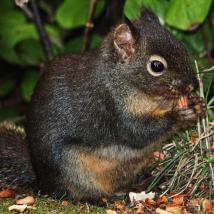 Harry currently resides in Kingston on the traditional territory of the Haudenosaunee and Anishinaabek.
Harry hires, trains and manages outreach and fundraising canvassers in Toronto, Ottawa, Waterloo and elsewhere across Ontario. Harry works from the traditional territory of Mississaugas of the Credit, Anishnaabeg, Chippewa, Haudenosaunee and Wendat. He loves hiking and being outside in nature. In the past, Harry has worked in canvassing and phone fundraising in various cities for Environmental Defence Canada, Ecology Ottawa and others. He has 20 years experience working as a community organizer and activist in anti-racist and anti-poverty organizations. Harry graduated from Queen's University with a Bachelor of Arts. He loves seeing the smiles on the faces of his dogs when they run through woodlands, climb steep hills or wander through fields. Harry's other hobbies include a gun collection.