B.C Supreme Court clears path for Taseko Mines Ltd. to start exploratory drilling in Teztan Biny area
Monday, August 27, 2018
The Williams Lake Tribune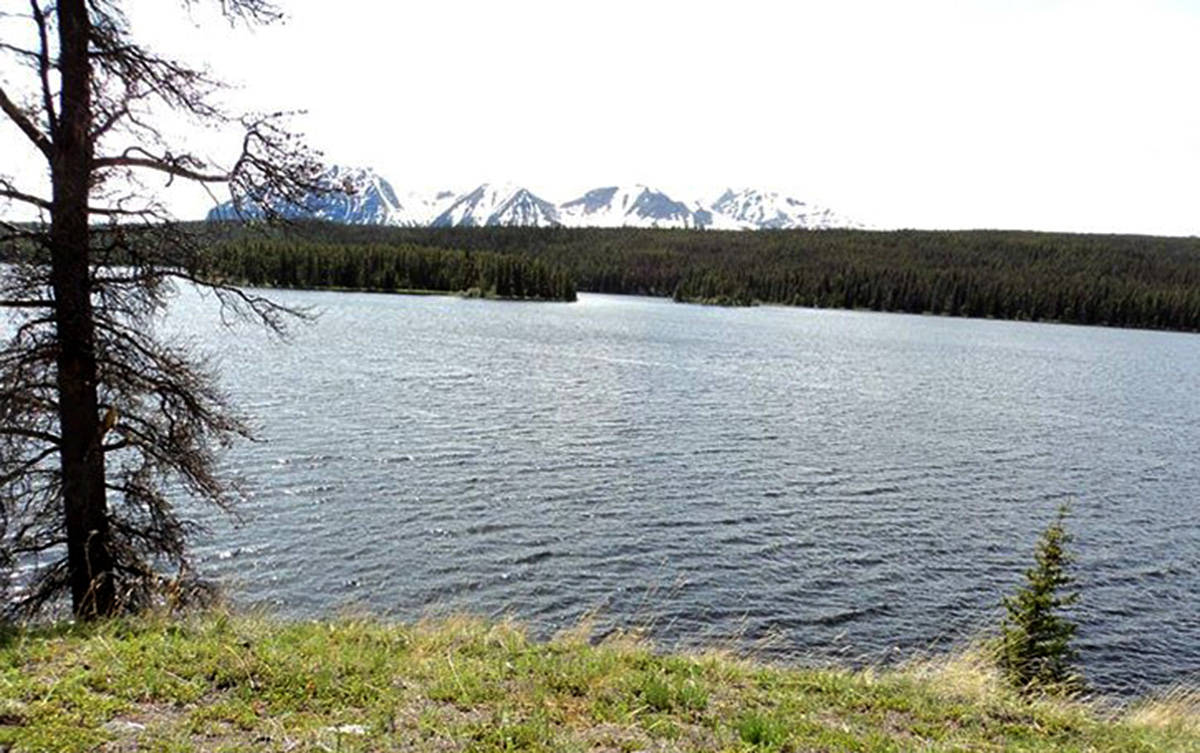 Tsilhqot'tin Nation calls on NDP Government to step in and stop mine program
---
A legal bid by the Tsilhqot'in Nation to stop exploratory drilling in the Teztan Biny area by Taseko Mines has been dismissed by B.C. Supreme Court Justice Ward K. Branch.
Justice Branch handed down the lengthy, detailed decision Friday, Aug. 23 in Victoria after hearings took place June 25-29 at the same location.
The TNG alleged the provincial government breached their duty to consult and accommodate the Nation in approving the contentious plans for further exploration in the remote area, located about 125 kilometres west of Williams Lake. It is the latest in a long string of legal applications and disagreements over several years between the mining company, the TNG, the Canadian Environmental Assessment Agency and the provincial government.

"The history of the simultaneous efforts to establish Aboriginal rights, protect the environment, and develop what may be one of the world's largest gold deposits, has been long and difficult," Justice Branch said in his written decision. "Based on the evidence presented to me, all parties and governments appear to be acting in good faith to advance what they each perceive to be the proper use for the land. But unfortunately good faith cannot always prevent disagreement. That is when courts must step in to help the parties move forward."
The decision has cleared the way for Taseko Mines to construct 76 kilometres of new or modified road and trail, conduct 122 geotechnical drill sites, dig 367 trench or pit tests and clear 20 kilometres of seismic lines near Teztan Biny (Fish Lake) and Nabas, an area of cultural and spiritual significance for the Tŝilhqot'in. The permit also allows Taseko Mines to set up a 50-person camp with 11 mobile trailer units while the work is being conducted.
"I note that the Province's decision only approves this next round of exploratory work. There are a number of additional hurdles to clear, and further opportunities for balancing the parties' interests prior to full construction of any mine. Hopefully, the parties will be able to consider their various interests in such a way that future accommodations can be made through mutual agreement rather than additional court interventions."
In the wake of the decision, TNG chiefs said they continue to stand strong despite the court setback. They are now calling on NDP Premier John Horgan and his provincial government to step in.
"The Tŝilhqot'in Nation will not stand by as Taseko Mines Ltd. moves forward with a drilling program for a mine that was rejected twice by the Federal Government and cannot be built," said Chief Joe Alphonse, Tribal Chairman, Tŝilhqot'in National Government in a news release.
"Drilling and exploration work at Teztan Biny stands to destroy centuries of sacred and protected sites that are integral to the preservation of Tŝilhqot'in culture. We are disappointed that the courts did not see through the smokescreen, this decision isn't about Prosperity Mine being a good project; it's about continuing to line the pockets of the shareholders of Taseko Mines. There is more than one way to make money in mining and if there is a tiny glimmer of hope for a project to move forward, such as the possibility of this permit, in the long run it continues to make Taskeo shareholders profit."
The TNG said the Government of Canada rejected Taseko's New Prosperity mine proposal in 2014, and the mine cannot legally be built as matters stand. Two independent federal panels have confirmed the area is of unique and special importance to the Tŝilhqot'in, and this was a large factor in two federal rejections of a mine in this location.
In his decision, Branch noted findings from the drilling program would not advance either of the previous proposals, which would have seen Teztan Biny drained and filled with waste rock, and nearby Y'anah Biny and Nabas inundated to create the required tailings pond facility, or, the redesigned project, would have preserved Teztan Biny, but would still have inundated Y'anah Biny and much of Nabas.
The Tŝilhqot'in are now mounting a public campaign to call on the BC NDP to "do the right thing."
"There is a new opportunity for the public to pledge their support for the Dasiqox Tribal Park, an initiative of Xeni Gwet'in and Yunesit'in to protect this critical area for future generations. The pledge can be found at http://dasiqox.org/support-us/take-action/."
The Tŝilhqot'in Nation said it is extremely disappointed and concerned that Taseko Mines now intends to carry out the drilling program as early as this week.
"The Nation will be reviewing all options to protect this critical cultural area."
Taseko Mines vice-president Brian Battison was not immediately available for comment.
Taseko Mines holds a mineral lease and mineral claims in the area — much of the same area that the TNG has also won Aboriginal rights and title over.
In his background information, Justice Branch said the area is said to contain one of the largest undeveloped gold and copper deposits in the world, containing an estimated 11 million ounces of gold and four billion pounds of copper. If approved, it is anticipated that the mine would be in production for 20 years. Exploration and development efforts have already been ongoing for 20 years.