Illegal mining claims discovered inside protected area of Nopiming Provincial Park
Tuesday, September 12, 2023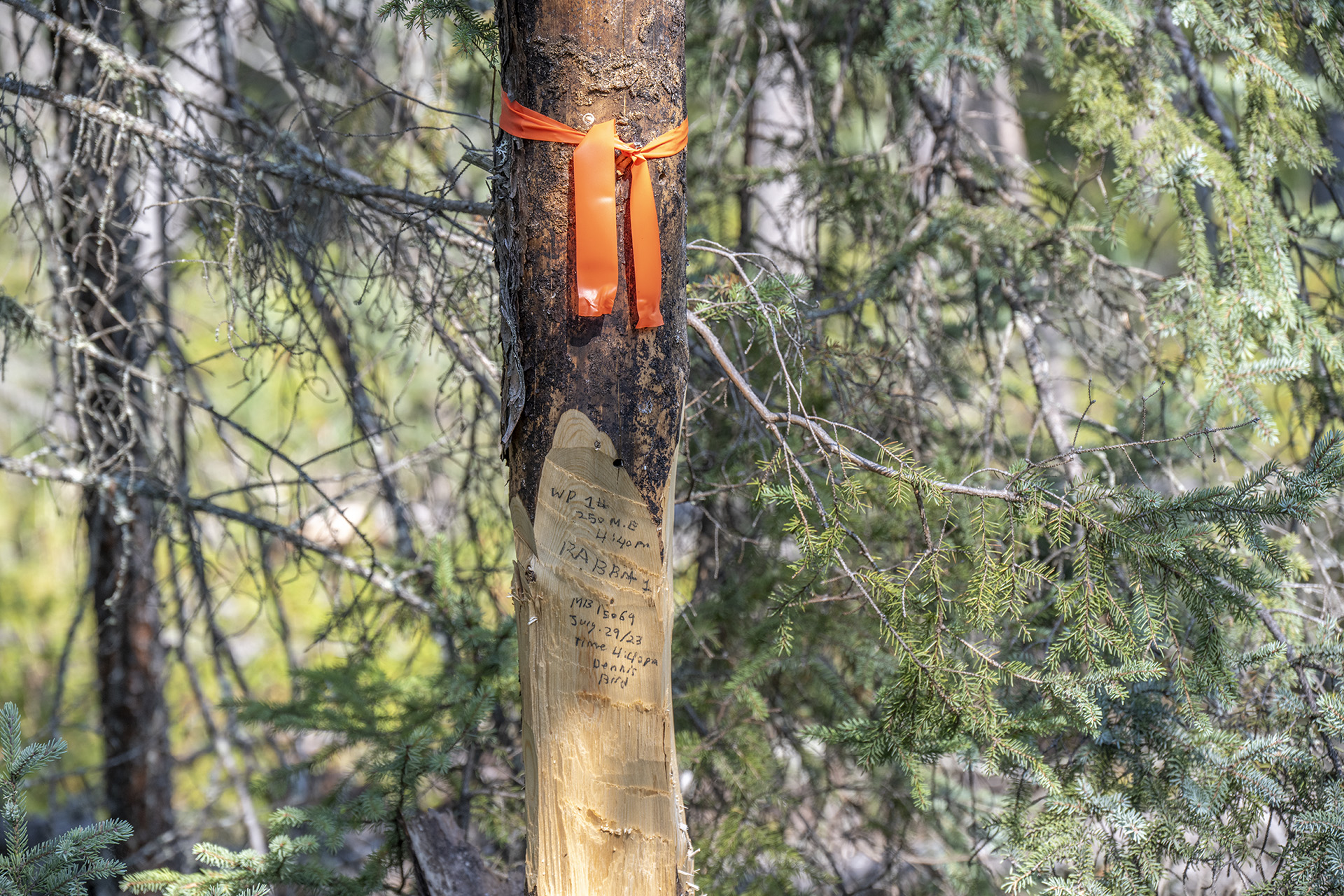 Illegal mining claims discovered inside protected area of Nopiming Provincial Park
Grid Metal staked claims on popular canoe route in boreal caribou habitat
WINNIPEG / TREATY 1 TERRITORY AND HOMELAND OF THE MÉTIS NATION — Last week the Wilderness Committee discovered new mining claims  in a protected area inside Nopiming Provincial Park, on the popular Seagrims Lake Chain canoe route. The mining claims were staked on July 29, mere days after the misguided new critical minerals strategy was released by the Manitoba government.
"It's incredible the Manitoba government and its Mines Branch is allowing illegal mining claims to be filed again," said Wilderness and Water Campaigner Eric Reder. "These claims were posted online a month ago. So far the Mines Branch has done nothing to address this repeated illegal action."
In May 2020 the Wilderness Committee broke the story of illegal mining claims in caribou habitat in Nopiming Provincial Park by the former-mines branch director. There has never been any public explanation of who, if anyone, was held accountable for those illegal claims. Instead the illegal claim was simply modified on the government website.
Grid Metal Corp.'s new mining claims are located within the Backcountry Land Use Category (LUC) in Nopiming Provincial Park. Industrial activity, including mining, is prohibited under The Provincial Parks Act inside all Backcountry LUCs. This area is protected in part because it's core habitat for the threatened boreal woodland caribou, a species protected under federal law. 
One of the mining claim posts is right in the middle of the portage trail for a popular canoe route, the Seagrims Lake Chain route. This mining claim post was made from a live tree that was chopped down, with the tree top left blocking the portage trail.
"Cutting a claim post on a portage trail is the height of disrespect, in addition to it being illegal," said Reder. "Is this infraction going to be investigated with the intent of prosecution? If the Manitoba government won't uphold the law, who's going to?"
 
These illegal mining claims inside protected areas of Nopiming Provincial Park are a direct result of the Manitoba government's irresponsible critical minerals strategy released last month. One of the new mining claims was established just four days after the government's new strategy was launched.  
        
"At some point we have to rise up for nature and parks. When polled, a majority of Manitobans said no more industrial activity in parks," said Reder. "We need a response from the Manitoba government, and anyone vying to run this province, saying they will uphold the law and ban mining in parks."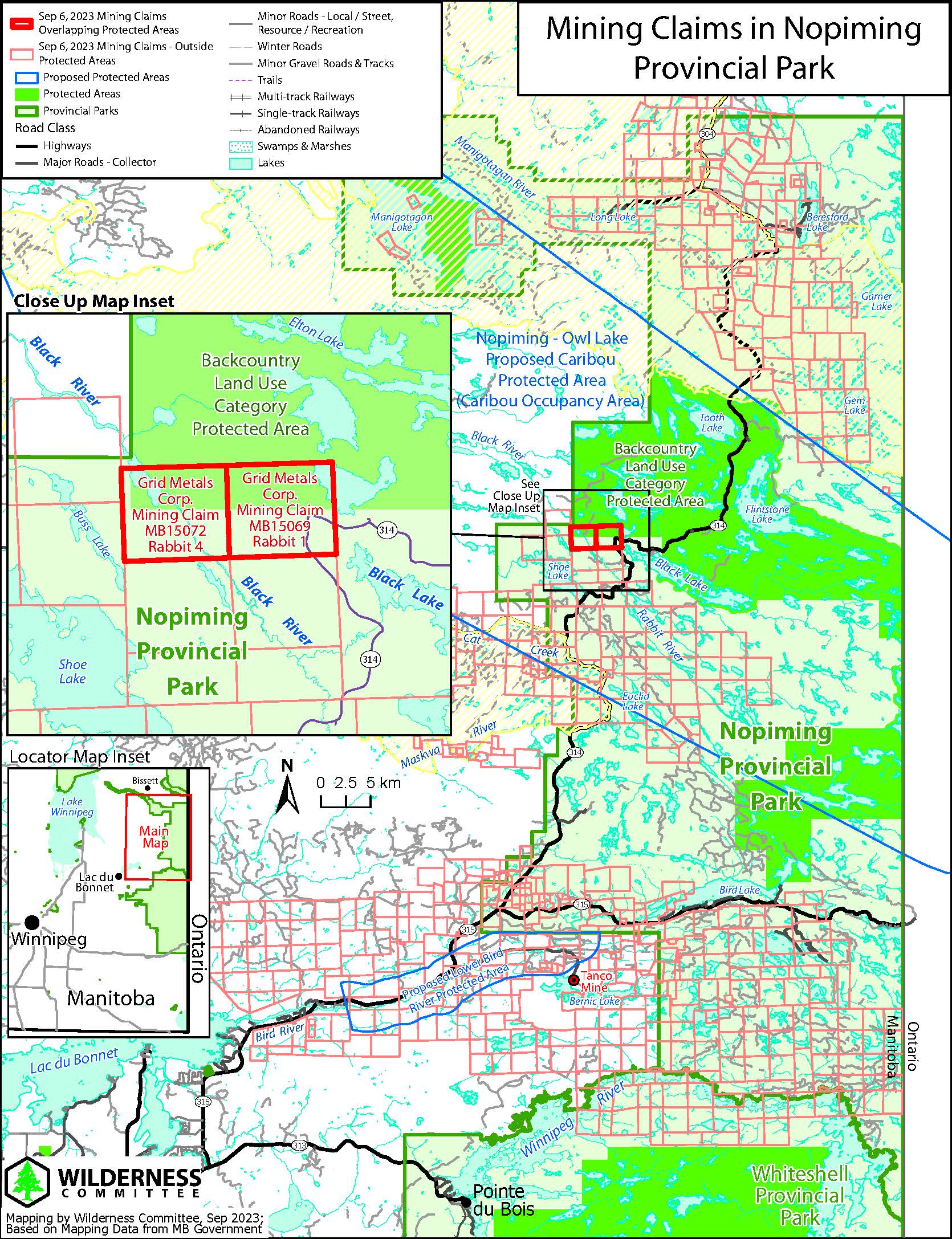 -30-
For more information, please contact:
Eric Reder | Wilderness and Water Campaigner
204-997-8584, eric@wildernesscommittee.org