It's time to build some trails
Wednesday, May 06, 2015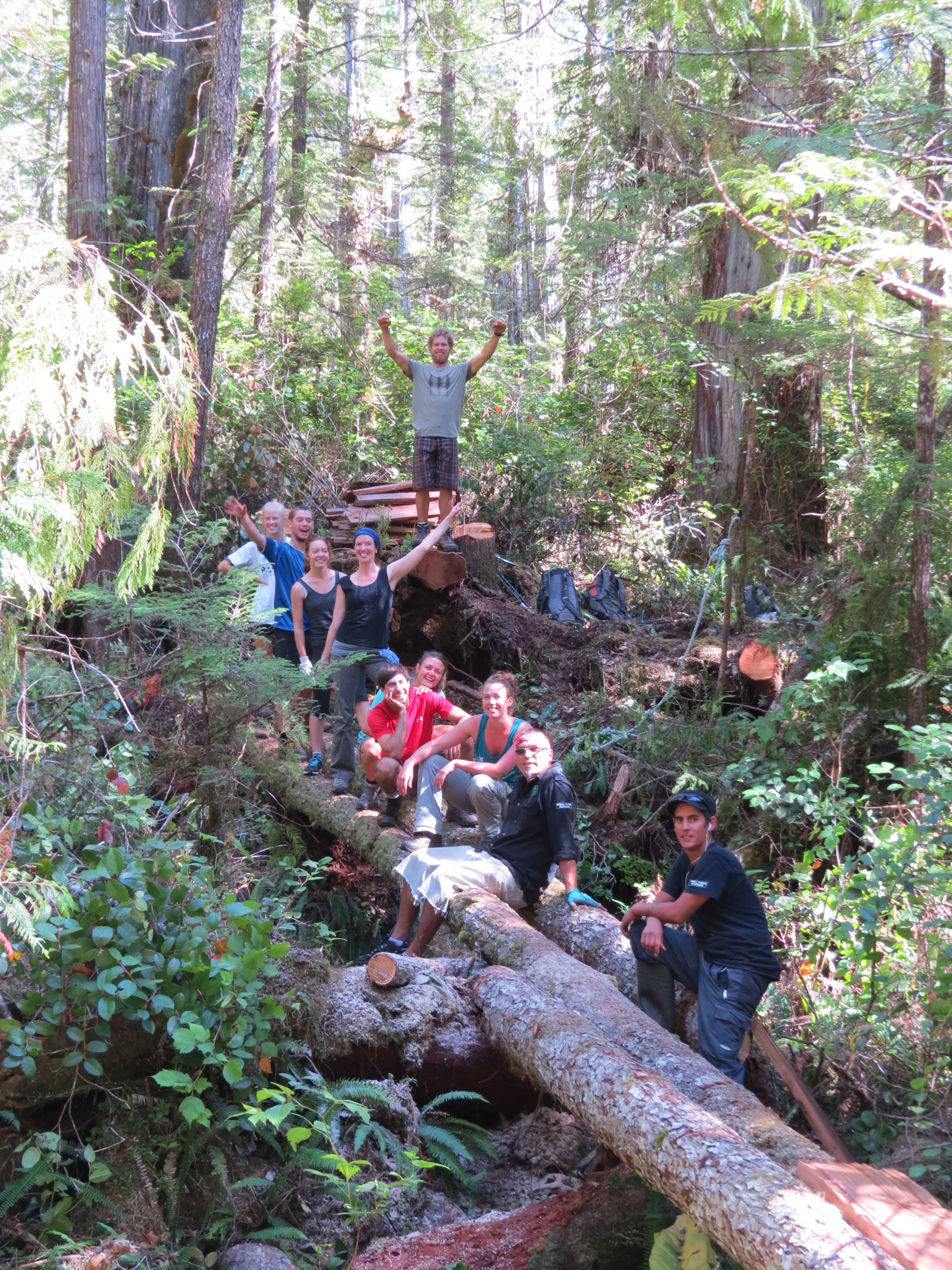 May 6, 2015
It's that time again! Spring is upon us, and that means it's almost trail building season!
Our popular Clayoquot Sound Trail Building Program is gearing up for another big season. We've got three trips scheduled and we need your help.
Are you itching to get out into one of the healthiest, most biologically significant ancient rainforests in the world? Interested in improving access to massive stands of old-growth trees, and lending a hand to an innovative First Nations conservation initiative?
Then trail building is for you.
In May, June and July, we'll be mobilizing volunteers to Tla-o-qui-aht First Nation territory in the southern part of Clayoquot Sound to help upgrade and improve hiking trail infrastructure in Wah-nah-jus – Hilth-hoo-is (Meares Island) Tribal Park. This project is part of our ongoing partnership with the Tla-o-qui-aht First Nation, one we're proud to continue.
For more on our efforts last season, check out this blog.
This summer, trail building trips are scheduled for:
May 29 – June 1
June 19 – 22
July 10 – 13
The trips will require some backcountry camping experience, appropriate gear and moderate physical fitness.
To learn more or sign up, please contact emily@wildernesscommittee.org
We take 10-12 people per trip, and the spots go quickly – if you're interested in signing up or want more information, email us right now!