Manning and Skagit Provincial parks no place for logging
Wednesday, July 11, 2018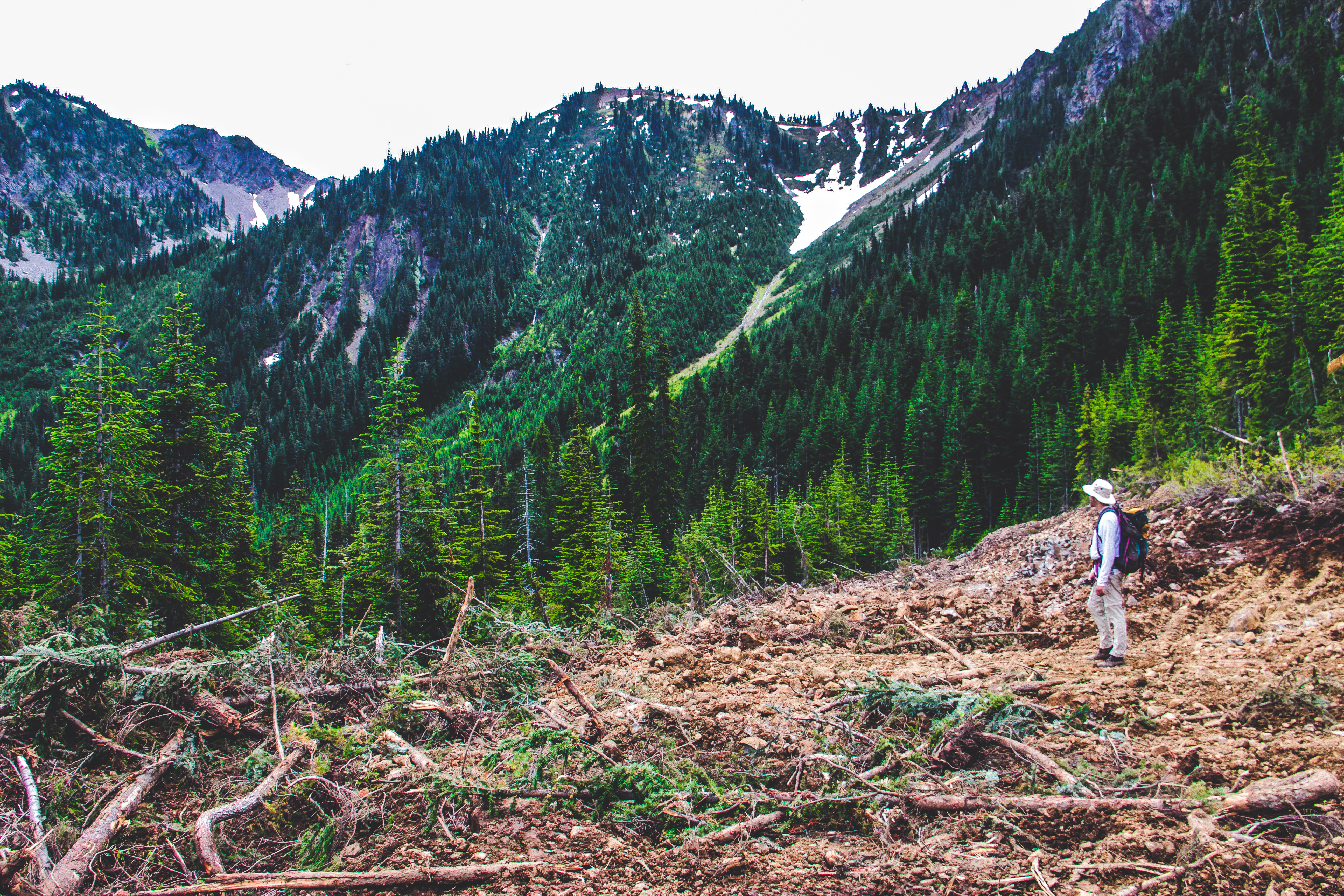 VANCOUVER - A B.C. environmental group is crying foul after discovering BC Timber Sales (BCTS) logging road construction in a wilderness area surrounded by Manning and Skagit provincial parks.
"BCTS is the government's logging company," said Wilderness Committee Co-Executive Director Joe Foy. "It's disappointing to find the government building roads in the middle of two provincial parks, in an area that is the highest priority for grizzly bear recovery in the province. This area should be strictly off-limits to logging."
Last week the Wilderness Committee travelled to Manning Park and hiked into an area in the headwaters of the Skagit River nicknamed the "Manning Park Donut Hole" to check out recent reports of logging in the ecologically sensitive forests.
"What we saw was shocking. BCTS is literally gouging logging roads through snow slide areas to get at groves of trees clinging to the high mountain slopes," said Foy. "Not only is this area a priority for grizzlies but the lower slopes are important for spotted owl recovery — it's basically an endangered species intensive care ward and BCTS has barged in here with no care for wilderness or wildlife."
The Manning Park Donut Hole is so-named because it is completely surrounded by parklands but does not have park protection because of an existing mineral tenure. Efforts are being made to buy out the tenure to protect the forests and Skagit River water quality, but so far a deal has not been made. According to Foy, BCTS is taking advantage of the glacially-slow purchase negotiations by rushing to log the area.
"This isn't right," said Foy. "Premier John Horgan must step up and stop this poorly thought out logging plan now before we lose an important area for wilderness protection and species at risk."
Photos and map attached below. Please contact for media.
–30–
For more information, please contact:
Joe Foy | Co-Executive Director, Wilderness Committee
604 880 2580, joe@wildernesscommittee.org