Province approves yet another LNG plant that doesn't fit within its climate commitments
Tuesday, March 14, 2023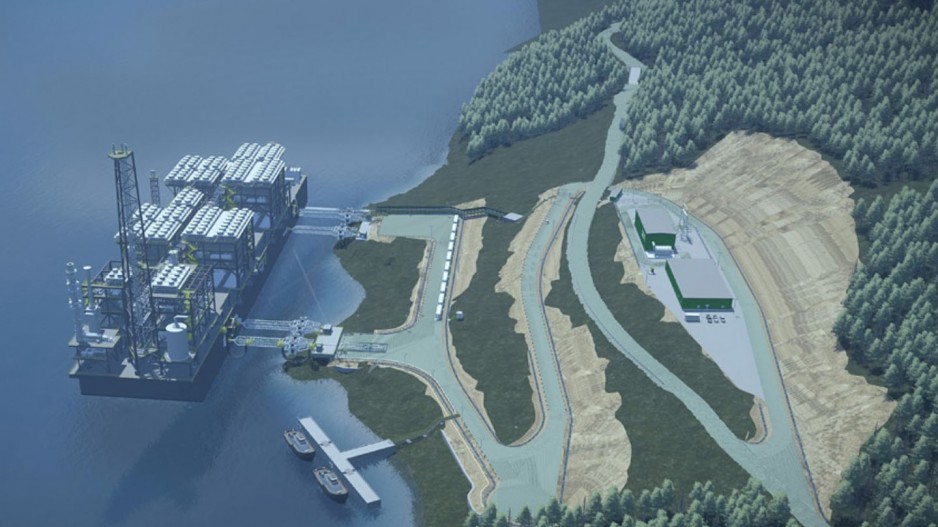 VANCOUVER / UNCEDED xʷməθkʷəy̓əm, Sḵwx̱wú7mesh AND səlilwətaɬ TERRITORIES — Wilderness Committee is reminding Premier David Eby of his own words after his government approved the Cedar LNG project in Kitimat to export liquefied natural gas (LNG). 

"We cannot continue to expand fossil-fuel infrastructure and hit our climate goals," said Eby in his first speech after the BC NDP disqualified his opponent in its leadership race. His government acknowledges it is not on track to meet its CleanBC commitments, and approving Cedar LNG will send provincial emissions in the wrong direction.

"Do provincial climate commitments matter to this government? Or any government for that matter?" said Climate Campaigner Peter McCartney. "Because time and time again we see them approve fossil fuel projects that will only create more pollution when they're already not on track to meet their goals."

In its most recent climate accountability report, the province revealed it will miss its 2025 emissions reductions target by 1.6 megatonnes of climate pollution, even as it included dubious claims about renewable natural gas in its totals. 

"You cannot claim new fossil fuel projects fit into your plan when you don't actually have a plan that gets you to your target," said McCartney. "All the greenwash around B.C. LNG doesn't change the fact that every new facility takes us further away from meeting our commitments."

LNG exports also undermine climate action on a global scale. Experts from the International Energy Agency to the UN Environment Programme say that in order to limit global heating to safe levels, gas demand must fall by 20 per cent by 2030. New facilities like Cedar LNG lock in decades of pollution long after the world must reach net-zero emissions, or when we collectively create less climate pollution than the planet absorbs.

"Climate disasters like the ones that have destroyed entire communities and killed hundreds of people in recent years across our province only get worse until we stop burning fossil fuels," said McCartney. "New fossil fuel projects like Cedar LNG only push that day further away."

The Wilderness Committee respects the rights of First Nations to make decisions on their territories and seek economic benefits for their community members. It is our hope government policy will enable First Nations to take advantage of far greater opportunities as the world follows the moral imperative to transition away from fossil fuels as soon as possible. 
 
–30–
For more information, please contact:

Peter McCartney | Climate Campaigner
778-239-1935, peter@wildernesscommittee.org
Fancy meeting you here at the end of this article! Care to hang out together for a few more sentences?
The campaign you just read about is one of about 20 we're actively working on at any given time. And the person who wrote this article is the same campaigner who's asking you to take action, who's calling on our legislators to make changes and who's in the field to bring you photos, videos and stories documenting this issue.
Did you notice how we're a bit distinct, that we're not afraid to call out the industries or governments that threaten what's wild? Unlike other groups, we're almost 100 per cent* "people powered." Individuals like you who care give what they can, when they can. No corporate or government funding restricts our strategies, our actions or our voice. That's how we stay a lean, nimble and unequivocally relentless voice for wilderness, wildlife and the climate. That's why we'd love it if you'd consider joining us by making a monthly donation to the Wilderness Committee today.
LET'S MAKE A DIFFERENCE TOGETHER
We've already established you like to read to the end, so here's the fine print. It's 96 per cent of our funding which comes from individuals like you and me. About four per cent of our total funding comes from a few grants from foundations. Every gift — no matter the size — has an impact and powers our work for nature.