Report Confirms Indigenous Peoples Can Help Canada Meet International Conservation Goals
Thursday, March 29, 2018
INDIGENOUS LEADERSHIP INITIATIVE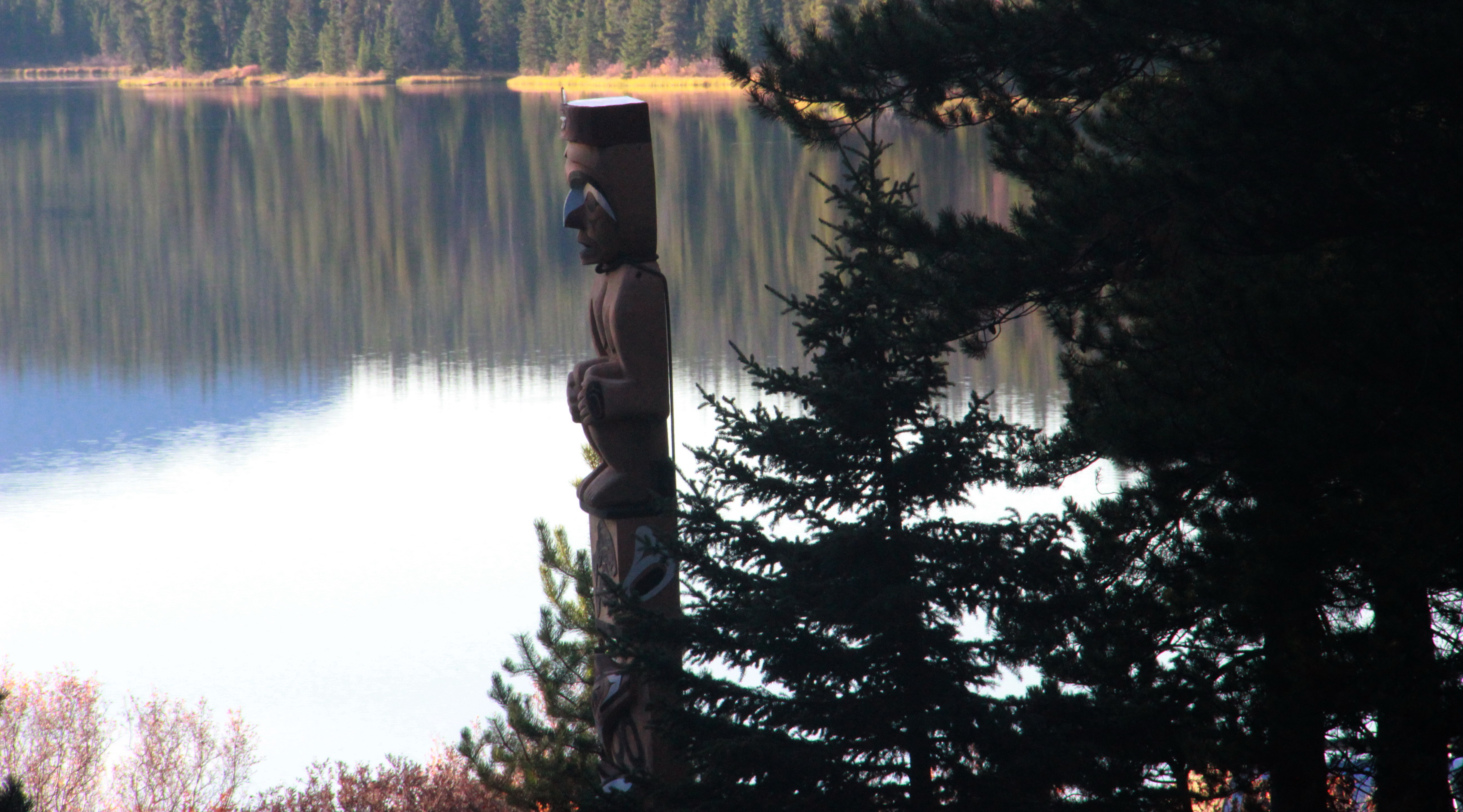 Indigenous governments across the country are working to create protected areas that will sustain animals, plants, waters and lands for future generations. Our nations have enduring relationships with these places and caring for them helps us honour our cultural responsibility to the land. A new report confirms this Indigenous-led conservation can also help Canada fulfill its own stewardship commitments.
Canada pledged to protect at least 17 percent of land by 2020 and 10 percent of its marine waters, and it can achieve this goal by partnering with Indigenous Peoples and recognizing our aspirations for the land.
The report is part of a national process to determine what that will look like. It was prepared by the Indigenous Circle of Experts (ICE), a group assembled as part of Canada's Pathway to Target 1—led by Environment and Climate Change Canada Minister Catherine McKenna and Minister of Alberta Environment and Parks Shannon Phillips—for achieving the goal of protecting at least 17 percent of lands. A forthcoming report from the National Advisory Panel will also help shape the path forward.
The ICE report emphasizes the major conservation gains made through Indigenous protected areas—places where Indigenous governments play the primary role in identifying and managing protected lands. These are places where caribou, salmon and moose thrive and rivers and lakes remain unpolluted, where Indigenous Peoples can be who they are, and all Canadians can reap the benefits of healthy lands.
Indigenous protected areas can be established in collaboration with Crown governments, and they may be designated as national parks, tribal parks or wildlife areas. Regardless of the official name, Indigenous governments take the lead in conservation. Examples stretch across the continent:
East of Hudson Bay, Tursujuq Park was identified for protection through a land use plan created by the Kativik Regional Government. The Inuit and Quebec worked together to establish the park in 2013, and now the Kativik Regional Government manages it.
In northern Ontario, the Moose Cree First Nation has protected the North French watershed under its own laws and secured the support of forestry companies, scientists, conservation groups and thousands of Canadians. If the province honours these intentions, Moose Cree and Ontario can finalize the protected area together.
About 185 kilometres east of Yellowknife, the Lutsel K'e Dene First Nation is co-creating the proposed Thaidene Nene National Park Reserve with Crown governments. Lutsel K'e ensured the lands will be managed with the help of Indigenous Guardians who will monitor water quality, wildlife and cultural sites.
Many Indigenous Nations want to embrace similar solutions, but they need more support. The ICE report calls for added investment in Indigenous land use planning—the process where communities identify where they want to conserve lands and where they will allow development. Dedicated support for this process will help Indigenous Nations determine the future of their lands and establish more protected areas.
The report also underscores the importance of partnerships between Indigenous governments and Crown governments, conservation groups, industry and philanthropic institutions. And it recognizes the value of ongoing Indigenous stewardship of these places since a protected area means nothing if no one is taking care of it.
These recommendations point to the significant role Indigenous Peoples can play in reaching Canada's conservation targets. The government has been open to this leadership, asking the Indigenous Circle of Experts to shape its path forward and highlighting the partnerships with Indigenous governments in the 2018 federal budget investment in conservation.
The Canadian public also welcomes this leadership.  According to a November survey by Earnscliffe Strategy Group conducted for the Boreal Songbird Initiative and the Schad Foundation, 74 percent of Canadians support Indigenous communities creating and managing Indigenous Protected and Conserved Areas.
Now is the time to celebrate and invest in these conservation gains. Supporting Indigenous Nations to do this work means more communities will create land use plans. More Indigenous Guardians will manage the land drawing on elders' wisdom and science. And more caribou, salmon, forest and tundra will be protected for all people.