Group launches legal action to force Minister Steven Guilbeault to protect critically endangered spotted owl
Wednesday, June 07, 2023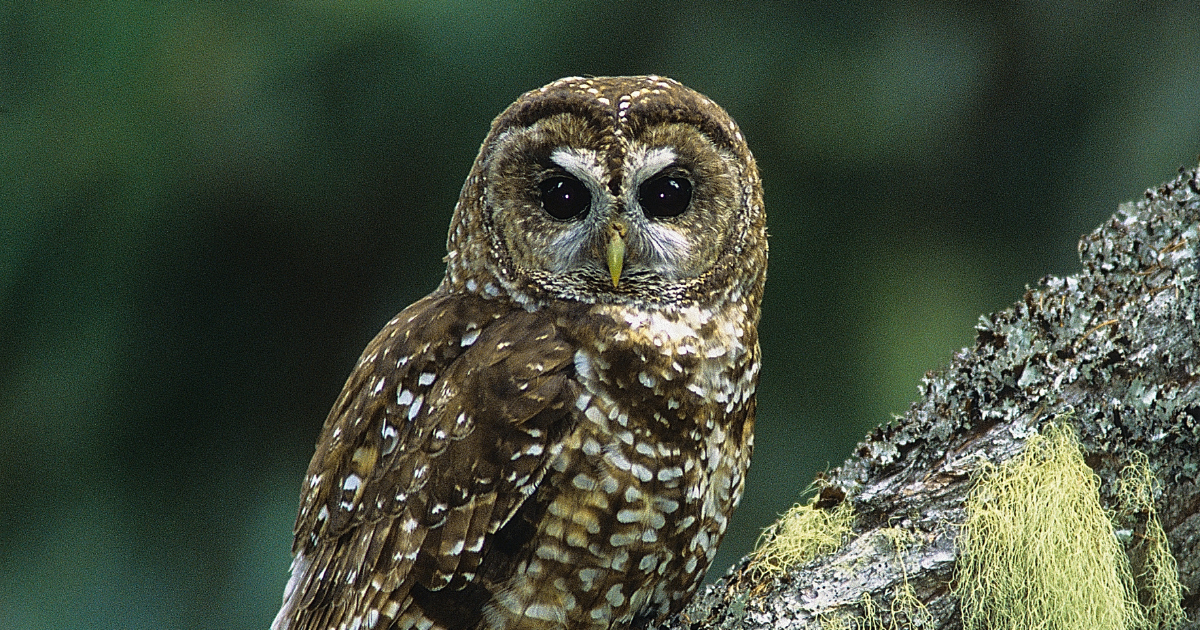 Group says Guilbeault has failed to fulfil his duty to recommend to federal cabinet the issuing of an emergency order to protect the species.
VANCOUVER / UNCEDED xʷməθkʷəy̓əm, Sḵwx̱wú7mes and Sel̓íl̓witulh TERRITORIES — Wilderness Committee, represented by environmental law charity, Ecojustice, is going to court to force the Federal Minister of Environment and Climate Change Steven Guilbeault to prevent the extinction of the spotted owl from Canada. The group will argue the minister is legally obliged to immediately recommend to cabinet the issuing of an emergency order, which would halt all logging planned in the species' critical habitat in British Columbia. 
In October 2022, Wilderness Committee petitioned the minister to recommend to cabinet the issuing of an emergency order to protect critical spotted owl habitat from logging. In February 2023, the minister formed the opinion that the species faces an imminent risk to its survival and recovery. The minister determined that 2,500 hectares of spotted owl habitat necessary for the species' recovery was at risk of being logged within the year. Notwithstanding these findings, the minister has failed to make an emergency order recommendation to cabinet, as he is required to by law. Nor has he committed to any timeline for doing so. 
Under the Species at Risk Act, Guilbeault must make a recommendation to cabinet to issue an emergency order if he forms an opinion that there is an imminent threat to survival or recovery of a species at risk — an opinion which he formed and communicated to Wilderness Committee and Ecojustice in February 2023. As of May 2023, there is only one known surviving owl in the wild. Two captive-bred owls released last fall were found dead.
Despite this dire state, Canadian Wildlife Service scientists believe the recovery of the species is biologically and technically possible. However, the success of reintroduction depends on protecting enough of the species' habitat to ensure that released spotted owls will survive and recover to a stable population. 
Wilderness Committee recently discovered that logging has already started within the 2,500 hectares of spotted owl habitat the minister deemed necessary for the species recovery. If this logging is carried out, it will make the recovery of the spotted owl in Canada unlikely.  This urgency is why the group is asking the court to compel the minister to make the emergency order recommendation without further delay.
Quotes:
Joe Foy, Protected Areas Campaigner, Wilderness Committee: "Minister Guilbeault promised to recommend an emergency order to the federal cabinet months ago — yet he has not done so. In the meantime, we are seeing the B.C. government permit spotted owl habitat to be mowed down and carted away on logging trucks right before our eyes. Empty promises will not stop extinction. Only action can do that."
Rachel Gutman, Staff Lawyer, Ecojustice: "The minister is legally obligated to make an emergency order recommendation to cabinet to protect this iconic species — any further delay is unacceptable. With the logging season upon us and only one owl remaining in the wild, the failure to immediately protect the species' remaining habitat risks the extirpation of the spotted owl from Canada." 
Background:
Before industrial logging in British Columbia, there were an estimated 500 pairs of spotted owls living in the old-growth forests of southwest B.C. Today, there is only one owl left in the wild in Canada.
This dramatic decline led Ecojustice to send a letter to the federal minister of environment and climate change in October 2020, demanding he recommend emergency order protections for the habitat of the last wild owls in the Spuzzum watershed to cabinet under the Species at Risk Act.
On behalf of Wilderness Committee, Ecojustice argued that decades of provincial mismanagement had left spotted owls without legal protection and decimated the old-growth forests where they once lived.
In February 2021, thanks to the leadership of the Spo'zem First Nation and with support from Ecojustice and Wilderness Committee, the provincial government announced a one-year halt to all logging within the Spuzzum and Utzlius watersheds. These watersheds are home to the last remaining spotted owl in Canada. The provincial government recently extended the logging deferrals in these watersheds to February 2025.
Despite the temporary protection of these two watersheds, logging of spotted owl habitat continues outside these areas and jeopardizes the recovery of the species. Recovery of the species requires habitat to be protected so owls have a place to live when they migrate or are released from the captive breeding program currently operated by the provincial government. 
That is why in October 2022, Ecojustice, on behalf of Wilderness Committee, once again petitioned the federal minister of environment and climate change to fulfil his legal responsibility to protect this species and their habitat by recommending to cabinet the issuing of an emergency order to protect the habitat necessary for spotted owl to survive and recover. This habitat is threatened by hundreds of approved and proposed logging cutblocks.
About
The Wilderness Committee works to protect life-giving biological diversity through strategic research, community mobilizing and grassroots public education. Their offices are in Vancouver, Victoria, Winnipeg and Toronto with supporters, volunteers and activists from coast to coast to coast. They take action to protect nature, defend wildlife and fight for a stable and healthy climate. 
Ecojustice uses the power of the law to defend nature, combat climate change and fight for a healthy environment. Its strategic, public interest lawsuits and advocacy lead to precedent-setting court decisions, law and policy that deliver lasting solutions to Canada's most urgent environmental problems. As Canada's largest environmental law charity, Ecojustice operates offices in Vancouver, Calgary, Toronto, Ottawa and Halifax.
Media Contacts:
Joe Foy | Protected Areas Campaigner, Wilderness Committee, 604-880-2580, joe@wildernesscommittee.org
Eric Wright | Communications Manager, Ecojustice, 604-685-5618 extension 525, ewright@ecojustice.ca