Talking points for Call BC to stop the RCMP invasion of Wet'suwet'en lands
Thursday, January 09, 2020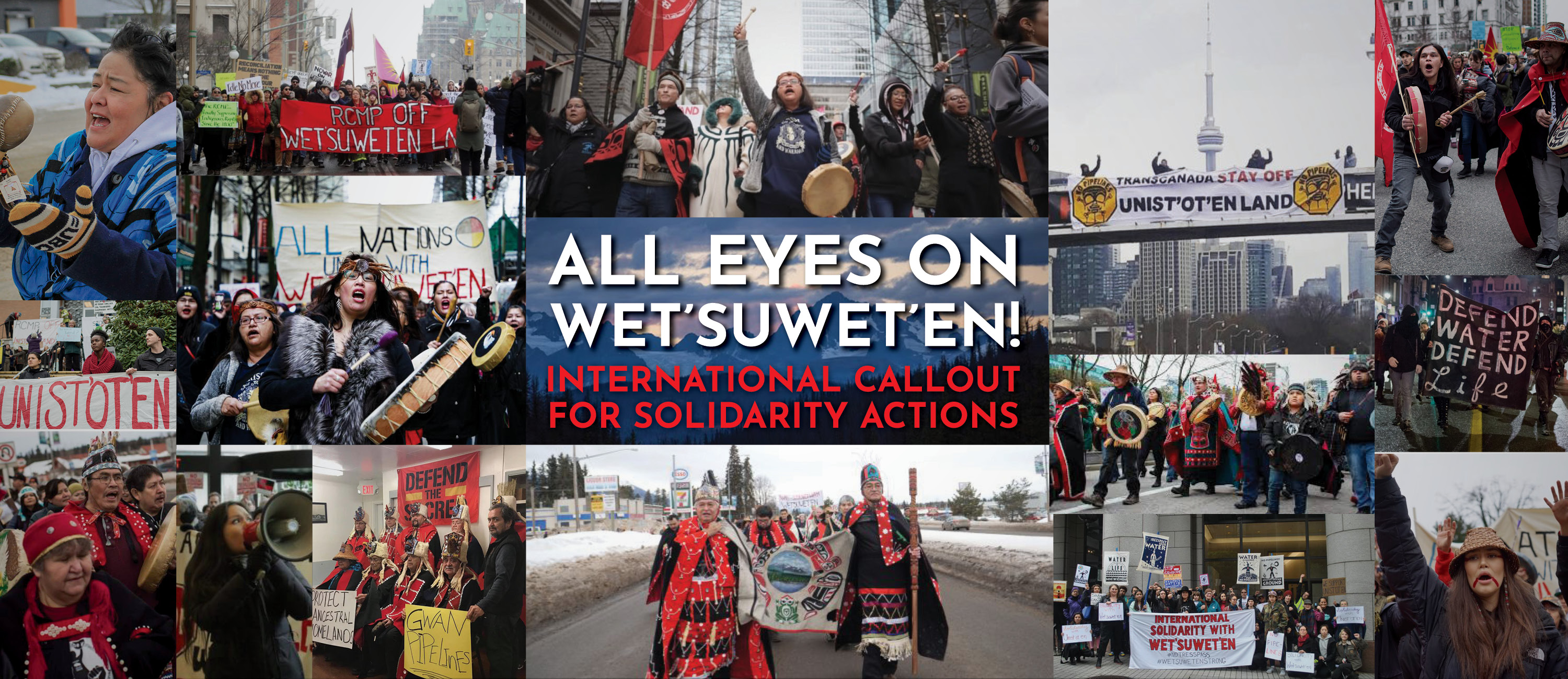 Last year, your government adopted the UN Declaration on the Rights of Indigenous Peoples into law. Now it's time to respect Wet'suwet'en law and stop the violation of their rights by calling off the RCMP and cancelling permits for the Coastal GasLink pipeline.
The United Nations Committee for the Elimination of Racial Discrimination has asked your government to halt construction on the project until it gains the consent of the affected Indigenous nations, including Wet'suwet'en leaders.
All five clans of the Wet'suwet'en have rejected this pipeline. They have never given their free, prior and informed consent as required by international and now provincial law. 
Canadians were horrified to see photos of heavily-armed police forcing Wet'suwet'en people off their territories last year and you must do everything in your power to prevent that from happening again. 
Here are the phone numbers and job titles for the government officials you'll be calling.
Public Safety (and RCMP) Minister Mike Farnworth:  250 356 2178
Attorney General David Eby: 250 387 1866 
Premier John Horgan:  250 387 1715
Indigenous Relations Minister Scott Fraser:  250 953 4844
Jobs Minister Michelle Mungall:  250 356-2771 
Energy Minister Bruce Ralston:  250 953-0900
Natural Resources Minister Doug Donaldson: 250 387 6240 
Environment Minister George Heyman:  250 387 1187