TV News Story - Taseko mine turned down - Fish Lake saved!
Thursday, February 27, 2014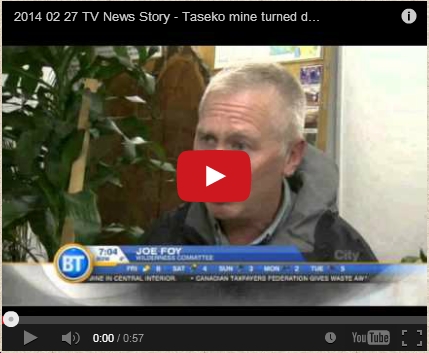 The Federal Environment Minister announced today that Taseko's controversial New Prosperity open pit copper and gold mine has been turned down because of concerns about unacceptable environmental risks to Fish Lake and surrounding territory of the Tsilhqot'in Nation.
The Wilderness Committee's Joe Foy was interviewed in this news story.