Wilderness Committee stands with Wet'suwet'en leadership and community
Thursday, January 09, 2020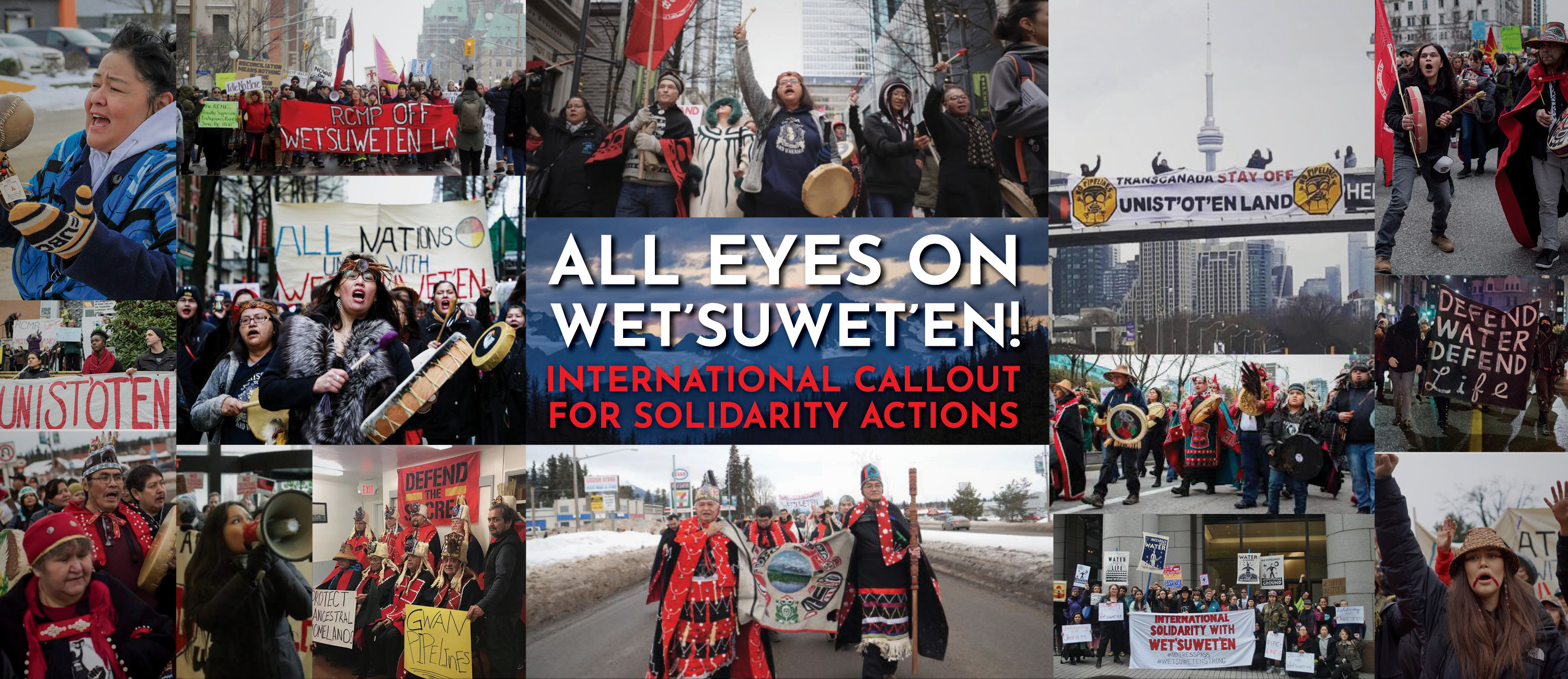 Wilderness Committee stands with the Wet'suwet'en leadership and community against their forced removal from their territories to clear the path for the Coastal GasLink pipeline. British Columbia has enacted the United Nations Declaration on the Rights of Indigenous Peoples which requires the free, prior and informed consent of Indigenous rights and titleholders. It is shameful that the province is now moving to evict people who have never given that consent. 
All five clans of the Wet'suwet'en Nation have opposed the building of oil and gas pipelines through their lands, including Coastal GasLink. They have acted on their authority to evict pipeline workers and British Columbia must accept and respect this decision. The injunction risks the safety of Indigenous land defenders, concerns that were recently highlighted by the United Nations Committee on the Elimination of Racial Discrimination. 
We urge the government of British Columbia to respect the rights and decision-making processes of the Wet'suwet'en Nation and stop the criminalization of Indigenous people who assert their authority over their lands. Colonial governments must recognize the laws and governance that have existed on these unceded territories since time immemorial. 
Canadians have a responsibility to defend Indigenous rights and end human rights violations in their name. We are asking our supporters to consider how they can act in solidarity with the Wet'suwet'en:
Register as a volunteer to join the Wet'suwet'en on the frontlines.
Host a fundraiser to support upcoming legal challenges.
Donate directly to the Unist'ot'en Legal Fund.
Contact B.C. ministers and urge them to revoke Coastal GasLink permits.
Sign up for the newsletter to receive Unist'ot'en Camp updates and share on social media.
In solidarity,

Peter McCartney
Climate Campaigner 
Wilderness Committee