Wilderness Committee wins appeal on Taseko Mines lawsuit
Wednesday, December 13, 2017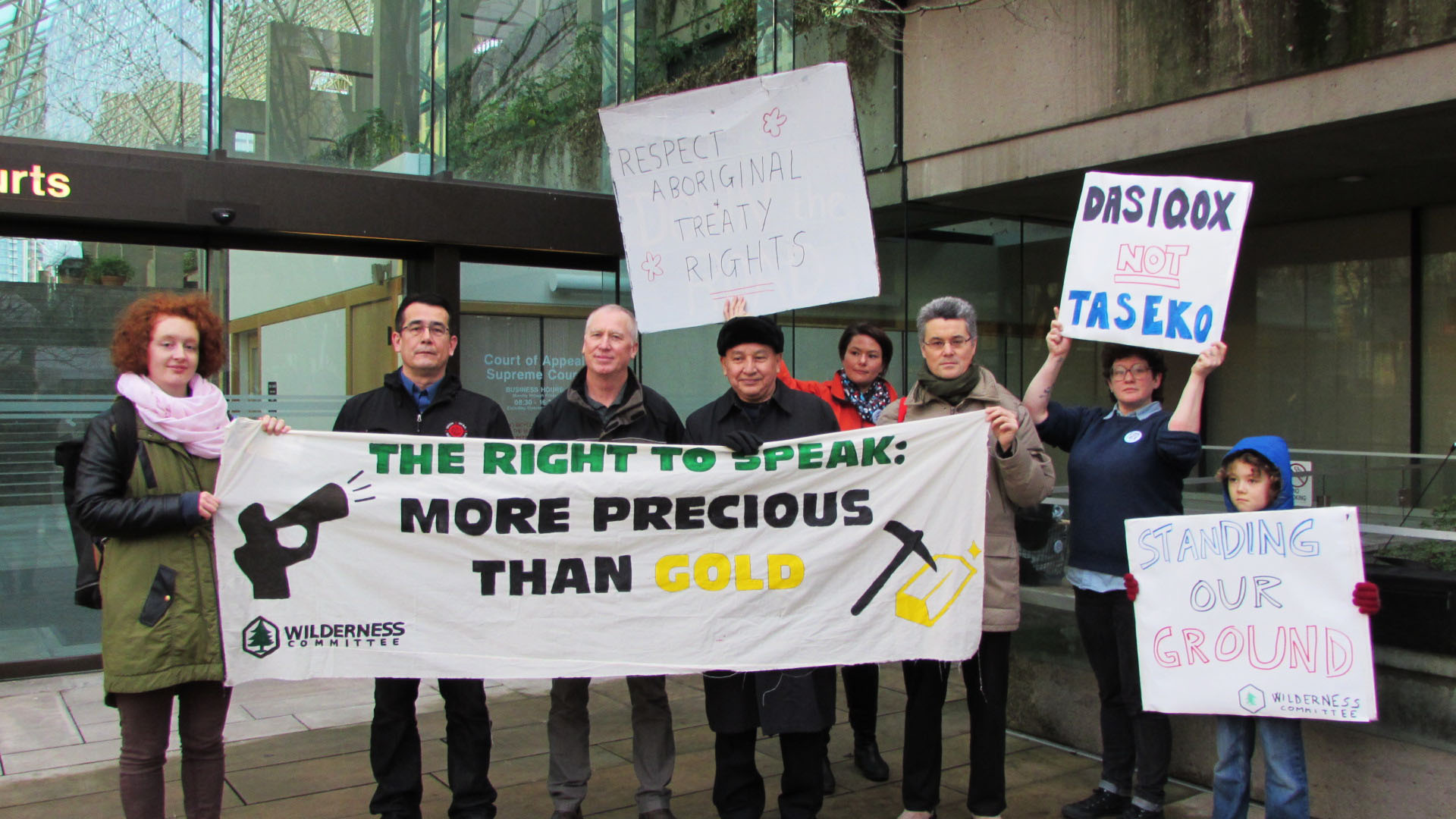 For Immediate Release – Dec. 13, 2017
Wilderness Committee celebrates another win for free speech and the environment
Organization calls on BC government to enact SLAPP legislation
Vancouver B.C. – Staff and volunteers at the Wilderness Committee had lots to celebrate this morning with news from the B.C. Court of Appeal that Taseko Mines has lost their appeal to overturn the environmental group's earlier defamation court case win on Canadians' right to speak freely about the negative effects of large industrial projects like mining.
"It's been five long years wading through this legal swamp and today we are extremely proud that we have held our ground for all Canadians to speak their minds," said Wilderness Committee National Campaigner Joe Foy.
In 2012, Taseko Mines served the Wilderness Committee court papers claiming that the environmental group had defamed the mining company for what the organization had written on their website about Taseko's proposed New Prosperity open pit mine, located west of Williams Lake in Tsilhqot'in Nation territory.
"The company didn't like what we said about their risky, environmentally destructive open-pit mine proposal – so they took us to court," said Foy. "The whole court process was very time consuming and expensive – but we hung in there until January 2016 when we won the court case and were exonerated from Taseko's defamation charges." 
However, Taseko Mines appealed their loss and the Wilderness Committee found itself back in court earlier in 2017.
"What B.C. needs now is anti-SLAPP legislation to prevent deep-pocketed companies like Taseko Mines from dragging Canadians through the courts simply because the company doesn't like what is said about their project," said Foy. "Some industrial projects should be stopped and people need to be able to say that without fear of getting sued."
Ontario and Quebec both have legislation to prevent Strategic Lawsuits Against Public Participation (SLAPP) suits. B.C.'s new provincial government has promised to enact a similar law.
- 30 -
For more information, please contact: