People like you have been on the ground with us for more than 40 years! That's the definition of people powered wilderness preservation. Together, we're working tirelessly to protect life-giving biological diversity in Canada through strategic research, community mobilizing and grassroots public education in the following areas:
Featured Campaign Updates
Reports & Publications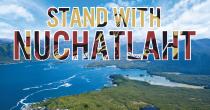 Nuchatlaht Ha'wiih (hereditary chiefs) have lived on and stewarded every inch of their hahoulthee (territories) on parts of what are now called Nootka and Vancouver Islands and the surrounding waters since time immemorial. Nuchatlaht people are as ingrained in the valleys, coastlines and inlets as these places are in them.