Fisheries biologist wins Wilderness Committee Award
Tuesday, November 09, 2010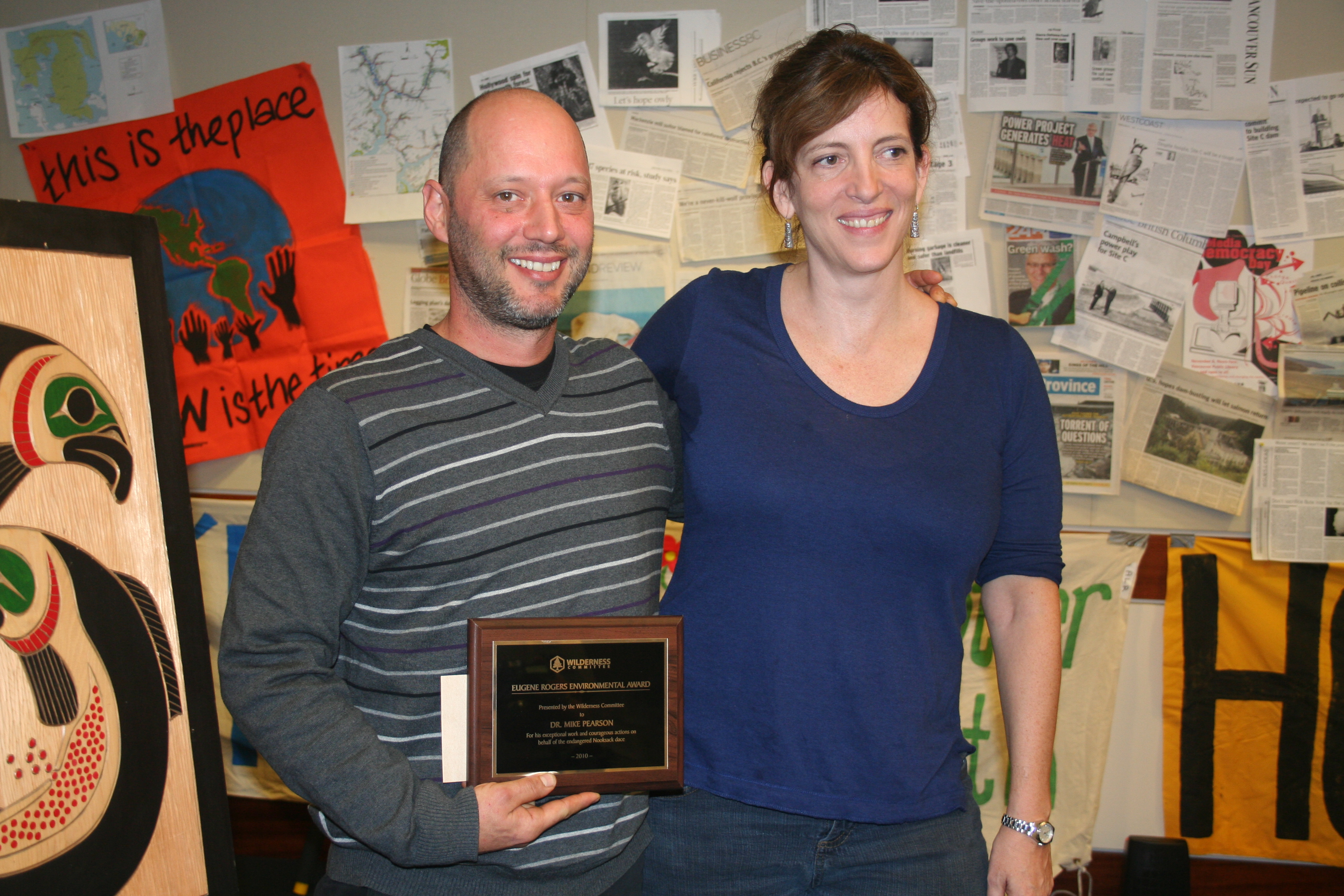 The Wilderness Committee is pleased to announce that this year's Eugene Rogers Award goes to respected fisheries biologist Dr. Mike Pearson for his work to protect the habitat of an endangered species of freshwater fish – the nooksack dace.
The award is given out annually by the Wilderness Committee to a grassroots environmentalist who has made an outstanding contribution towards protecting the environment of BC. This award has been presented for 16 years and is accompanied by a $1,000 prize.
 
The award was presented at the Wilderness Committee's Annual General Meeting this past Saturday at the SFU Wosk Centre for Dialogue, in Vancouver.
Dr. Pearson has worked for many years with the federal government of Canada to ensure that this endangered species recovers to a healthy population. His stand on behalf of the nooksack dace has the potential to change the way that the federal government implements the Species at Risk Act (SARA)
For more information, please contact:
Gwen Barlee, Wilderness Committee Policy Director, 604-202-0322, 604-683-8220

Photo:
Mike Pearson and Gwen Barlee