Justice for Wild Salmon?
Tuesday, August 16, 2011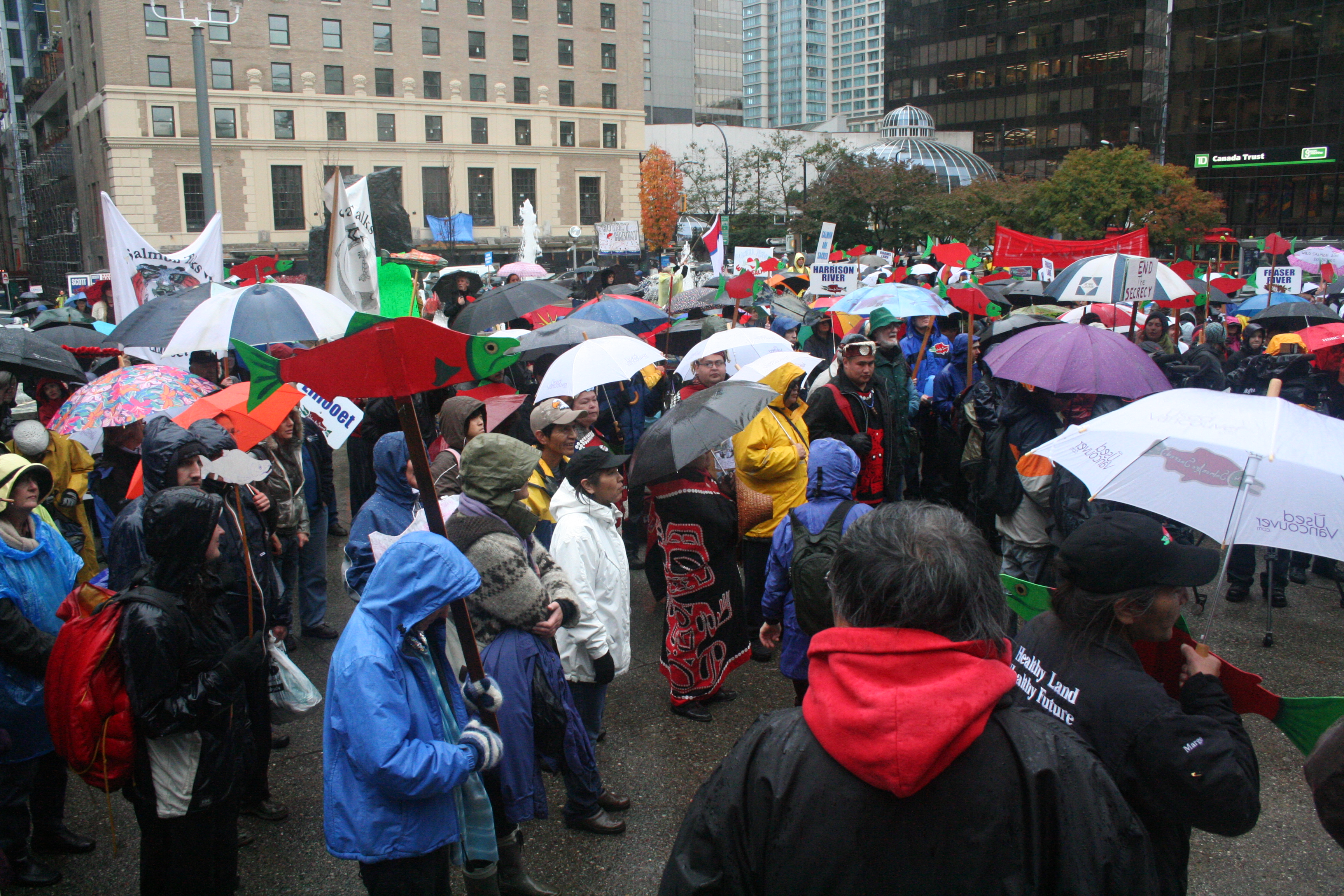 Last September I stood shoulder to shoulder in the pouring rain with hundreds of concerned citizens, many of whom paddled down the Fraser River to hold witness to the opening day of the The Cohen Commission Inquiry.
This judicial inquiry was struck by the federal government, triggered by the collapse of the 2009 Fraser River sockeye, when only ten per cent of the salmon run returned to spawn.
This August, the Cohen Inquiry will be turning its attention to the proliferation of disease in the aquaculture industry. Important witnesses will be called, like Kristi Miller, the scientist from the Department of Fisheries and Oceans whose findings on salmon leukemia were silenced by government.
This is a critical moment for wild salmon. We must stand up as citizens and let Justice Cohen and the federal government know that we are keeping them accountable.
On August 18th at 6 pm, join us and the folks from SalmonareSacred.org at the Wilderness Committee's offices (341 Water St. 4th flr.) for a Wild Salmon Art Night.
Learn about the threats facing wild salmon stocks in BC, and the pivotal role they play in sustaining the health of forests and oceans. Following the short presentation, volunteers will make salmon themed art to raise awareness about the plight of wild salmon and the role of the Cohen Commission. This will be a fun night when you can learn, get creative, and make a difference.
Also please consider attending a portion of the hearings, or one of the many side events. Check the daily schedule for witnesses and evidentiary hearings.
If you can't make it, you can follow join the Wilderness Committee's Pacific Coast Campaigner Tria Donaldson posting live updates on twitter!
Tria Donaldson | Pacific Coast Campaigner
Wilderness Committee