LGX Oil + Gas blames sage grouse protection order for insolvency
Thursday, June 02, 2016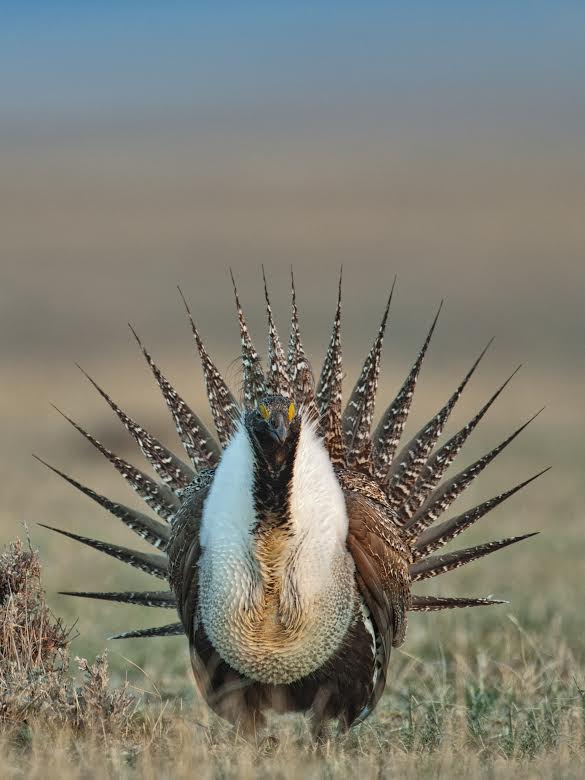 Junior oil and gas company seeking $60 million in compensation
A junior oil and gas company in Calgary is blaming an order aimed at protecting a rare Prairie bird for its insolvency.
LGX Oil + Gas says its daily operations and drilling plans were significantly disrupted when an emergency order under the federal Species at Risk Act took effect in February 2014 that protects the greater sage grouse.
The company's Manyberries oilfields in Alberta were subject to that order.
In its order, Environment Canada restricts noise on 1,700 square kilometres of provincial and federal lands in southern Alberta and Saskatchewan during April and May — the spring mating season for the grouse.
It also places limits on the construction of roads and fences.
In December, LGX announced it had filed a lawsuit against the federal government seeking $60 million in compensation over the order.
A spokeswoman with Environment and Climate Change Canada said Thursday the statement of claim had been received, but the government has not yet filed a statement of defence.
LGX said in a news release Wednesday the order made its property impossible to sell.
It also said it is unable to satisfy a lender's demand to repay $31 million in debt by June 10.
The company said the lender plans to have a receiver appointed next week, who will manage day-to-day affairs while formulating a plan to satisfy its creditors.
Other companies listed in lawsuit
According to a court document obtained by CBC News on Thursday, several other oil and gas companies are part of the lawsuit filed by LGX against the Attorney General of Canada.
Those companies include Lintus Resources Limited, Swade Resources Ltd, W.F. Brown Exploration Ltd, Barnwell of Canada Limited and Spyglass Resources Corp. 
The City of Medicine Hat is also named as a plaintiff in the lawsuit.
Nature Canada estimates on its website there are fewer than 150 adult greater sage grouse remaining in southeastern Alberta and southwestern Saskatchewan.
Greater sage grouse are the largest grouse in North America. Males can weigh up to two kilograms, and females about one kilogram. The plump, chicken-like birds are brownish-grey with white patterning.
Photo Credit: Grambo Images