Protected Areas Campaigner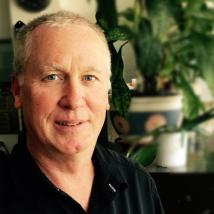 Joe (he/him) currently resides in New Westminster on unceded Halkomelem speaking peoples' territories.
Joe was the organization's first employee back in the 80s. He loves working at the Wilderness Committee because it lets him create the changes he wants to see in the world. Other perks of the job include working with all the awesome people at the organization and those he gets to meet along the way, working with First Nation communities on various projects, and visiting the wild places. Joe works from the unceded Coast Salish Territories. Before becoming a Wilderness Committee campaigner, Joe worked at a chicken hatchery and owned a Dairy Queen. He has been National Campaign Director and Co-Executive Director, but is now semi-retired and continuing to work on protecting the wild areas of BC. In his free time, Joe goes off-trail backpacking to explore BC's wild west-coast jungles. He also enjoys exploring the wild nature of Southeast Asia – the region where his wife was born.
Check out some of the campaigns Joe leads:
Joe's email address is: joe@wildernesscommittee.org