Green Group: British Columbia's Climate Plan Can't Afford LNG Projects
Thursday, December 06, 2018
Oilprice.com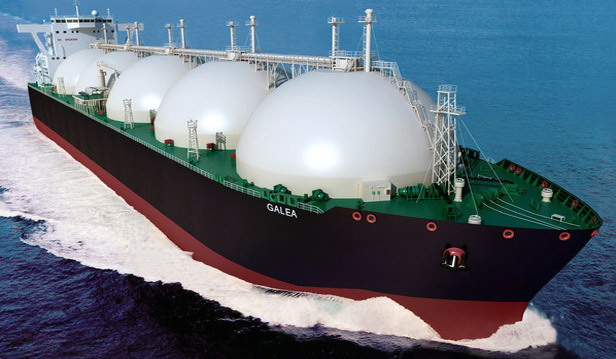 The province of British Columbia, which has just unveiled an ambitious emissions-cutting plan, cannot afford any more liquefied natural gas (LNG) export facilities if it is to meet its climate goals, an environmental group told CBC on Thursday.
---
On Wednesday, the government of British Columbia unveiled the so-called CleanBC plan, which outlines actions to reduce the province's greenhouse gas emissions from 2007 levels by 40 percent by 2030, 60 percent by 2040, and 80 percent by 2050. The industry, buildings, and transportation initiatives in the CleanBC plan combine to reduce B.C.'s emissions by 18.9 megatons (Mt), getting the province to 75 percent of its 2030 climate targets. The remaining 6.1 Mt in reductions will be achieved through initiatives identified over the next 18 to 24 months, according to the plan.  
Peter McCartney of Wilderness Committee, however, is questioning the B.C. government's mixed message because, according to him, the climate targets have an "LNG-sized gap" as LNG projects in the province may derail the goals set in the plan.
"I still haven't heard an answer as to what their plan to make sure these [natural gas] proposals don't blow their targets out of the water completely," McCartney told CBC, commenting on the CleanBC plan.
Wilderness Committee, commenting on the CleanBC plan said:
"This strategy should ideally ensure the province sticks to its plans, which means most proposed liquefied natural gas (LNG) plants are off the table. While the plan includes emissions from Woodfibre LNG and the first phase of LNG Canada in its calculations, any expansion of these projects or construction of additional terminals would be effectively impossible."
"This would all be far easier had the government not subsidized LNG exports in the first place," McCartney said. "While they seem to have made initial plans fit, the math hasn't changed and that means LNG cannot move forward."
Earlier this year, the British Columbia government said that it was offering the LNG Canada project tax breaks that boosted the chances of the project getting a final investment decision, which it did in early October. Unlike its fierce opposition to the Trans Mountain oil pipeline expansion project, B.C. supported the LNG Canada project.  
To see the original article click here.