Kinder Morgan Pipeline Watch Map
Friday, May 26, 2017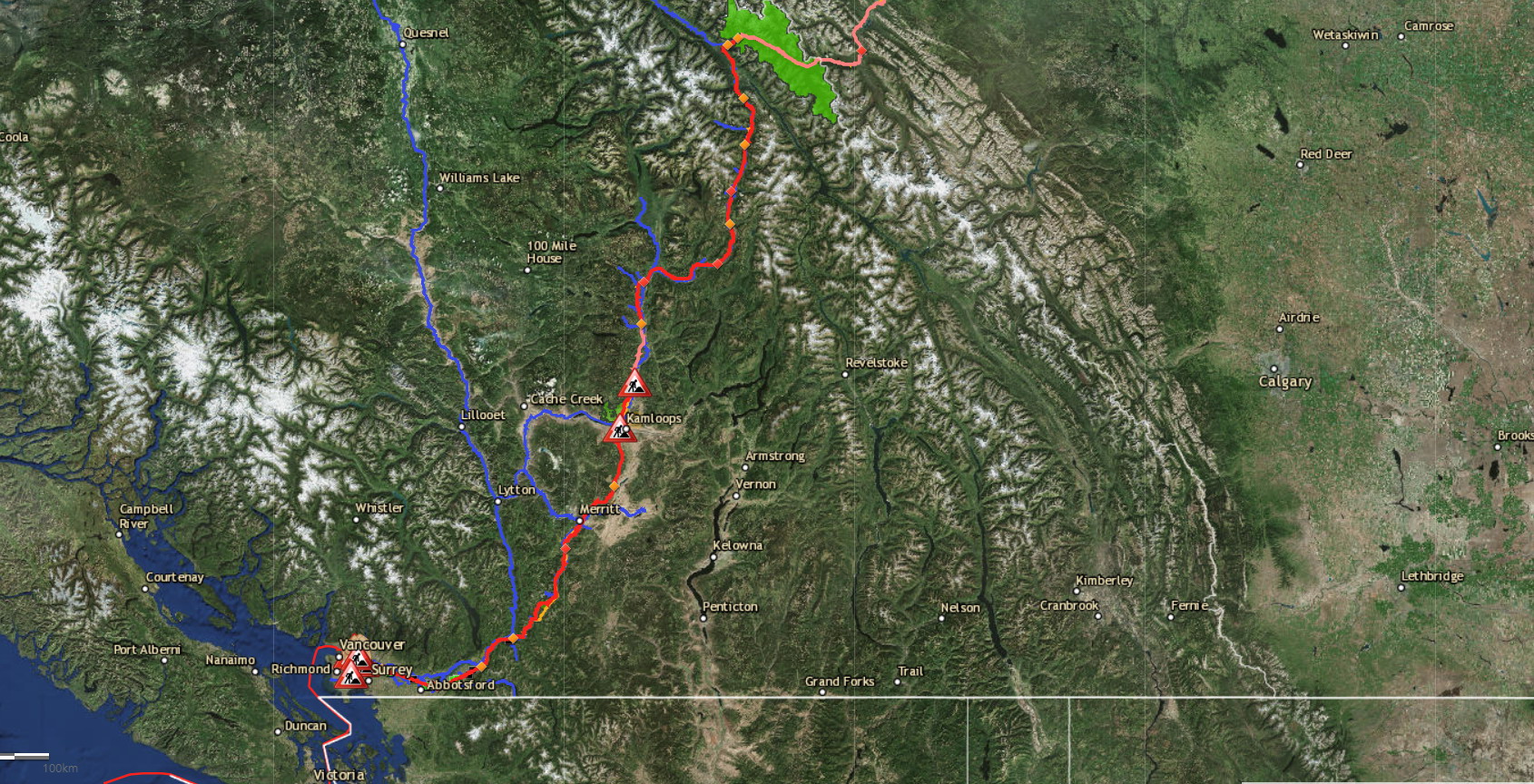 British Columbians need to know exactly what's happening along the Kinder Morgan pipeline route — if the company starts construction and where the resistance is mounting.
Below is an interactive map which shows the detailed route of the proposed pipeline as it runs from Edmonton, AB to Burnaby, BC.
It highlights the drinking water intakes, underground aquifers and salmon-bearing streams this pipeline puts at risk. It also shows the schools and parks the project would impact. You can click on individual features on map and a bubble will pop up with more information.
On the right, we've included a link to Kinder Morgan's public construction schedule which can be used with the map to figure out where and how the company plans to build its pipeline. Please note that this calendar has not been reliable in the first months of construction due to delays.
We will update this map and the calendar if the company begins construction and as protests unfold.
View map with full legend description and functionality
Download pipeline shapefiles for use on your phone
Kinder Morgan's proposed pipeline would bring 890,000 barrels of tar sands oil through Jasper National Park, across the southern Interior then out through the Fraser Valley and Metro Vancouver. At its terminal in Burnaby, BC, it will load 35 tankers a month — a sevenfold increase from current levels — then bring the oil out through the Salish Sea.
If Kinder Morgan is foolish enough to start building their pipeline, they won't be able to get any work done without the whole province knowing about it. At the same time we will use this map to show all the places where resistance is mounting.