Liberal government silent as Trans Mountain construction costs balloon to $31B
Friday, March 10, 2023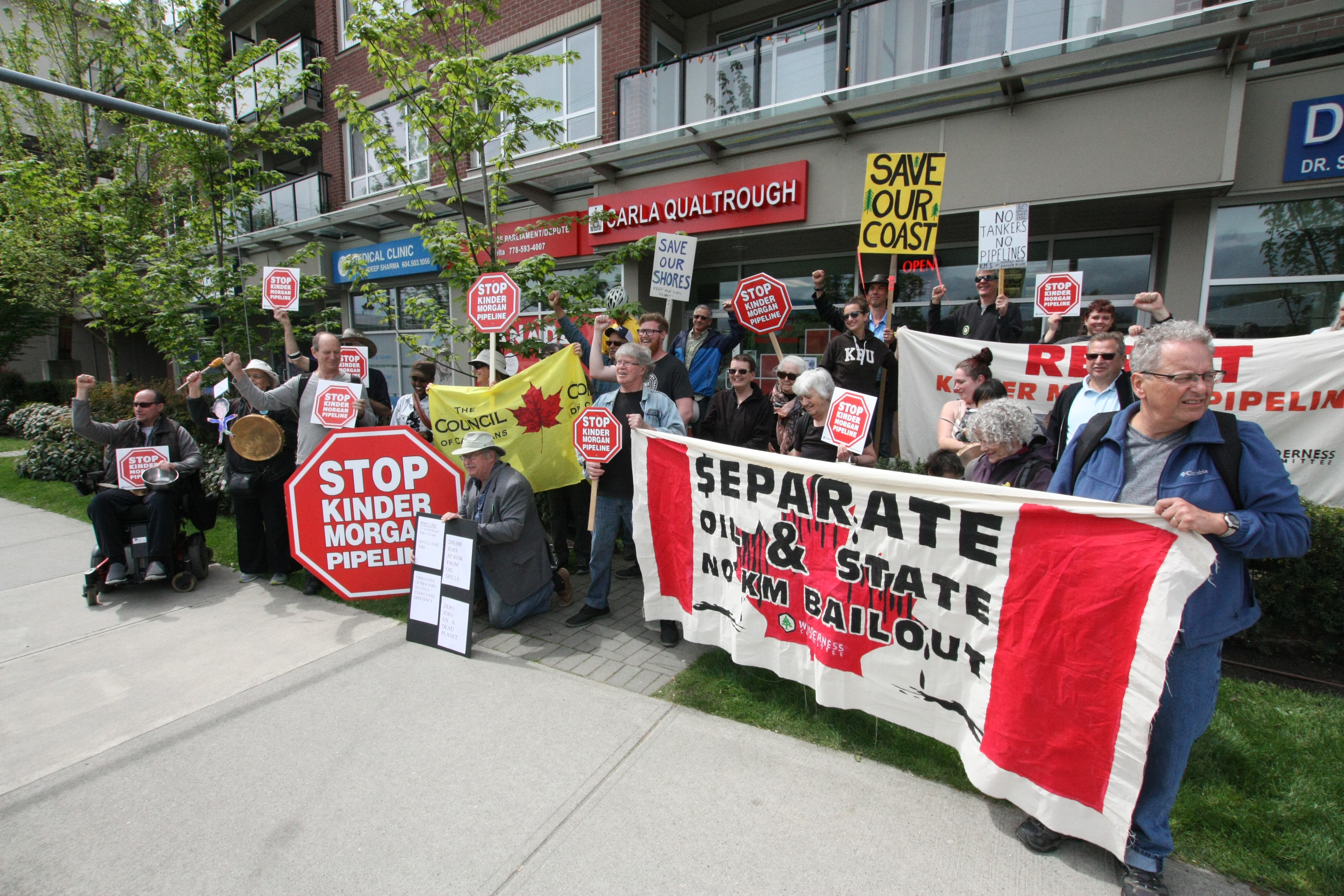 VANCOUVER / UNCEDED xʷməθkʷəy̓əm, Sḵwx̱wú7mesh AND səlilwətaɬ TERRITORIES — As federal crown corporation Trans Mountain announced the cost of its controversial pipeline has skyrocketed yet again to nearly $31 billion, the Wilderness Committee is calling out the Liberal government for this enormous, egregious fossil fuel subsidy.
"Everybody warned Prime Minister Justin Trudeau if he bought this white elephant pipeline it would turn into a financial and political boondoggle," said Climate Campaigner Peter McCartney. "Honestly, I really hate to say we told them so because there are far better things we should be doing with over $30 billion than exporting a polluting product the world has agreed to abandon as fast as possible."
When Trans Mountain first proposed its expansion in 2012, American company Kinder Morgan estimated the construction costs at $5.4 billion. In 2018, when the federal government bought the pipeline it had a forecast price tag of $9.6 billion, on top of the $4.5 billion purchase. Last year, the company announced costs had risen to $21.4 billion, and now it predicts it will cost $30.9 billion in total to finish the project with about a year left to go. That means the price of this pipeline has ballooned almost six times. Minister of Finance Chrystia Freeland offered loan guarantees to banks to finance the most recent cost overruns.
"In the last year alone, the price tag for this pipeline — already the most expensive industrial project in Canadian history — has gone up almost $10 billion," said McCartney. "If the Liberal government doesn't abandon this pointless albatross now, how do we know taxpayers won't be looking at even more cost overruns and further delays a year from now?"
Trans Mountain blames record flooding in November 2021 among other factors for the ballooning costs. Those floods left the pipeline dangling dangerously above the Coquihalla River and a pool of water sitting in construction sites in Abbotsford.
"How deeply ironic it is for this fossil fuel company that climate disasters have led construction costs to spiral out of control," said McCartney. "I don't want to hear from any federal official that bold, transformative climate action is too expensive ever again."

–30–
For more information, please contact:
Peter McCartney | Climate Campaigner
778-239-1935, peter@wildernesscommittee.org
Fancy meeting you here at the end of this article! Care to hang out together for a few more sentences?
The campaign you just read about is one of about 20 we're actively working on at any given time. And the person who wrote this article is the same campaigner who's asking you to take action, who's calling on our legislators to make changes and who's in the field to bring you photos, videos and stories documenting this issue.
Did you notice how we're a bit distinct, that we're not afraid to call out the industries or governments that threaten what's wild? Unlike other groups, we're almost 100 per cent* "people powered." Individuals like you who care give what they can, when they can. No corporate or government funding restricts our strategies, our actions or our voice. That's how we stay a lean, nimble and unequivocally relentless voice for wilderness, wildlife and the climate. That's why we'd love it if you'd consider joining us by making a monthly donation to the Wilderness Committee today.
LET'S MAKE A DIFFERENCE TOGETHER
We've already established you like to read to the end, so here's the fine print. It's 96 per cent of our funding which comes from individuals like you and me. About four per cent of our total funding comes from a few grants from foundations. Every gift — no matter the size — has an impact and powers our work for nature.