Wild Times: A tale of two letters
Wednesday, February 17, 2021
Will a BC-specific endangered species law - promised as recently as 2017 - be consigned to the memory hole?
by Joe Foy - Watershed Sentinel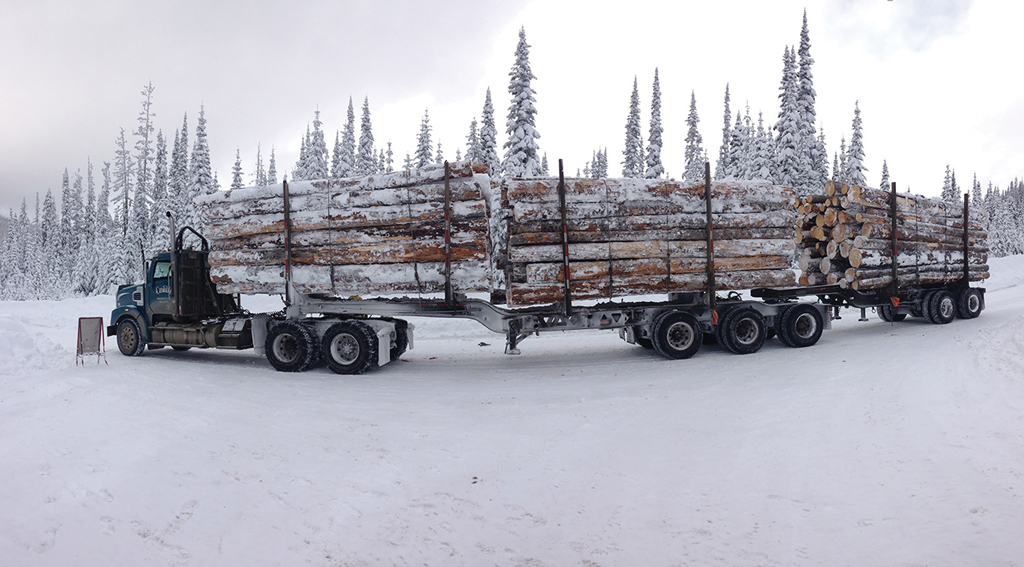 Southern Mountain Caribou habitat. Photo © Wilderness Committee.
In 2002, after years of advocacy work by conservation groups across the country, the government of Canada finally declared the Species At Risk Act into federal law.
Canadian conservationists celebrated the new law, albeit about 30 years later than our neighbours to the south who had declared their Endangered Species Act into law way back in 1973.
Sadly, Canada's Species At Risk Act (SARA) fell far short of the high bar set by the American legislation. Instead of being applied in force fairly across the national landscape, SARA only fully applied to Canada's federal lands, such as military bases, prisons, national parks, and post office sites.
In other words, SARA pretty much showed up a day late and a dollar short.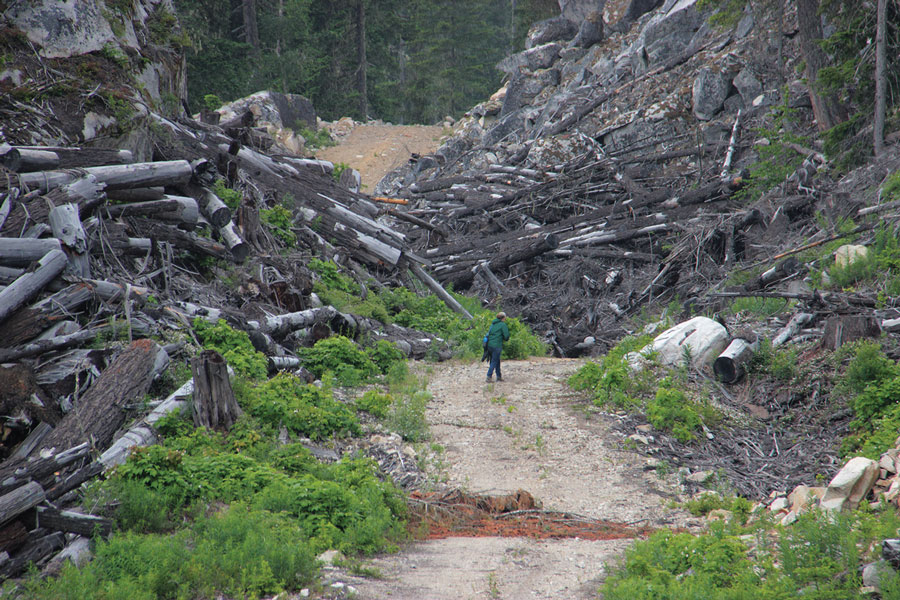 Northern Spotted Owl habitat. Photo © Wilderness Committee.
SARA did have some positive effects. The federal government has the power under SARA to determine which species are threatened or endangered, what activities are the cause of the threats, and to map out the critical habitat the species needs to survive. The federal government can issue an Emergency Order, and in cases where a province has failed to act, then take over the management of critical habitat and order a halt to whatever industrial destruction is occurring.
But all of this beating around the bush between Ottawa and the provinces has meant a lot of talking and little action.
In 2017, the government of Premier John Horgan promised that BC would enact its own provincial endangered species law, to fill the SARA gaps that were big enough to run a loaded logging truck through.
Mention of a BC endangered species law had been erased and consigned to the memory hole – no explanation given.
Shortly after forming government in 2017, the Honourable George Heyman, Minister of Environment and Climate Change Strategy, was given his marching orders. A mandate letter from the Premier directed him to make substantive progress to enact an endangered species law and harmonize other laws to ensure they are all working to protect our beautiful province.
But throughout 2017, 2018, and 2019, and into 2020, a familiar pattern emerged – lots and lots of talk – but no sign of the promised BC endangered species law.
As time passed, the outlook for BC's long-suffering species at risk became bleaker and bleaker. BC was down to the last pair of northern spotted owls remaining in the wild. Several southern mountain caribou herds were declared functionally extinct. All because of ongoing clearcut logging of dwindling old growth forest habitat.
Then came Premier Horgan's 2020 snap provincial election, and in the aftermath a new Mandate Letter for Environment Minister Heyman. Heyman was directed to continue to work to protect species at risk and work with other ministries to protect and enhance BC's biodiversity. Mention of a BC endangered species law had been erased and consigned to the memory hole – no explanation given.
That is the tale of two letters. But the story shouldn't end on this sad note.
Surely now is the time for the Government of Canada to issue an Emergency Order under SARA to protect BC's remaining old-growth forests that wildlife needs to survive and thrive.
Joe Foy is the protected areas campaigner for the Wilderness Committee.