Big Tree Tuesday PHONE BLITZ!
Thanks for joining the phone blitz! Check this page again on March 9 for the next target.
Every second Tuesday, we're doing a "phone blitz" to offices complicit in the destruction of these forests to help amplify the simple message: it's time to protect old-growth forests! This is a repeating tactic, on the second and fourth Tuesday of each month, with a different target each time. On March 9 we'll announce the target, along with a calling tool and sample script with all the info you'll need to demand a halt to old-growth logging on the south Island and across the province.
Share this page with friends, family and contacts on social media (#BigTreeTuesday) — we know that bogging down phone lines is a sure fire way to get the attention of decision makers and let them know that the status quo is unacceptable. We need your help to build a massive community of folks who will participate. You can make a call from anywhere! We need a just transition to sustainable second-growth forestry that honours and upholds Indigenous sovereignty and respects ecological limits, and we all have a right to demand this.
​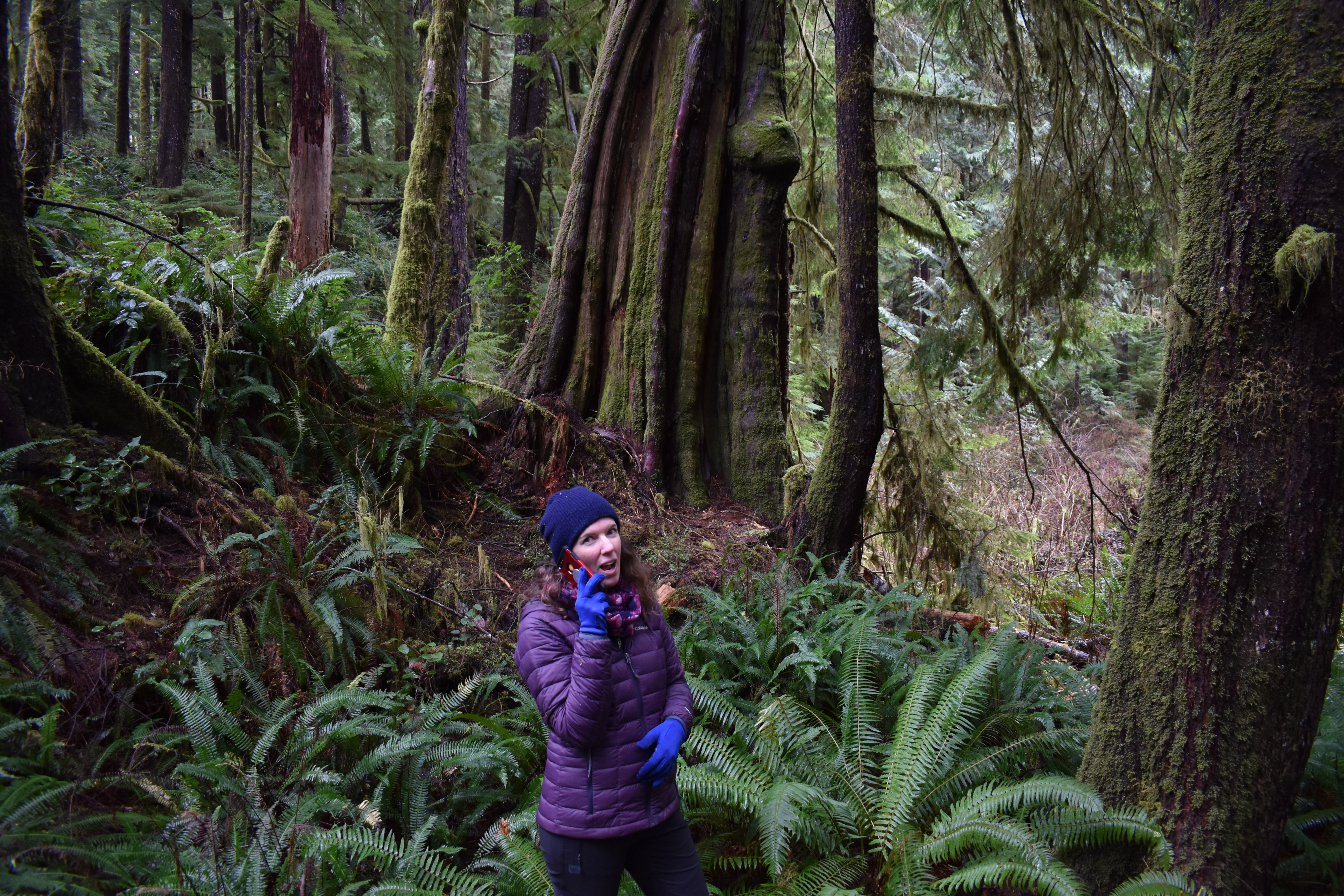 Last fall, the BC government promised to protect old-growth forests. But in the months since, the clearcutting of these non-renewable forests has continued unabated. Over the past six months, grassroots activists have blocked old-growth logging and road building on southern Vancouver Island, in what has become the longest-running blockade of old-growth logging in BC in over two decades. The collection of watersheds including Gordon River, Fairy Creek, and the legendary Walbran Valley contain some of the best remaining old-growth in the province. These valleys sit between Lake Cowichan and Port Renfrew, within Pacheedaht Nation's unceded territory. The logging tenure in the area, a license called TFL46, is held by Surrey-based Teal Jones. The BC government has allowed Teal Jones to continue clearcutting old-growth forests here despite its election promise. The crisis in old-growth forests extends far beyond southern Vancouver Island, and we ultimately need protection of all remaining old-growth forests — but solving the ongoing conflict in TFL46 is a top priority!
That means taking action to protect old-growth forests right now, not years down the road. Big Tree Tuesday is just one tactic in the movement to protect old-growth forests. It's meant to complement frontline activism and the other great work being done by communities, Indigenous people, organizations and grassroots activists.